Estimated read time: 2-3 minutes
This archived news story is available only for your personal, non-commercial use. Information in the story may be outdated or superseded by additional information. Reading or replaying the story in its archived form does not constitute a republication of the story.
If you have photos of this wildfire you wish to submit, please send them to photos@ksl.com.
Gene Kennedy and John Hollenhorst Reporting
Reinforcements are on the way to help fight the huge wildfire west of I-15 in central Utah. But today, afternoon winds kicked up again and pushed the fire through more acreage.
A few hours ago smoke and ash cut visibility so much that some motorists turned on their headlights. There are no plans to shut down the freeway, but officials are keeping an eye on it. Officially, 311,000 acres have burned, but in a way that's misleading. The part that's actually burning is relatively small but still a threat.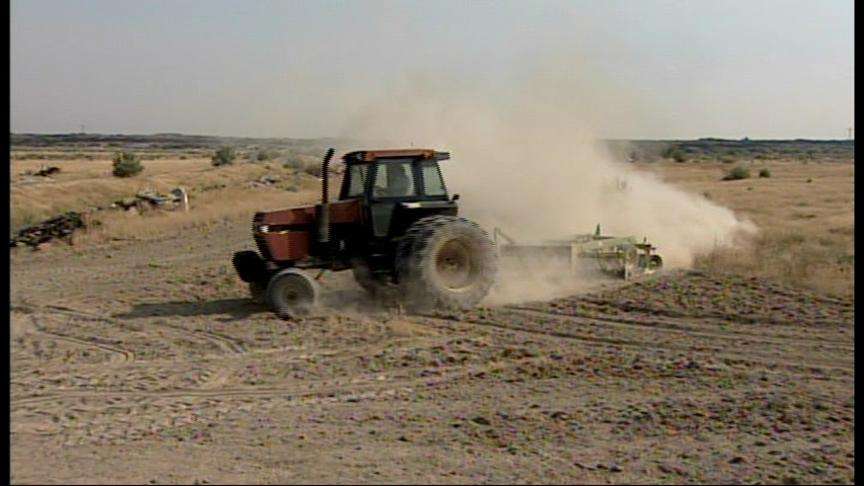 Flowell resident Ledon Anderson is cutting a swath through the cheat grass. He hopes a 60-foot wide fire break will protect his house and farm equipment. He says, "It might help, it might not. With the winds, you know, it'll pick with the cheat grass, it'll jump the fire break. Just depends. I'm making it wide enough that you know, trying to help."
The stark burned acreage, where the fire came and went with a roaring intensity over the weekend, shows there aren't many second chances if the fire comes your way. Of 300,000 acres burned, it's a good guess that well over 90 percent is now cool and smoke-free. The fire now is in small, scattered pockets, in a few places it still has intensity and is still a significant threat. An enormous area is now black and bare, with hardly a mouthful for a cow. Rancher Mike Staheli says, "Something like this can really devastate a ranch or a rancher."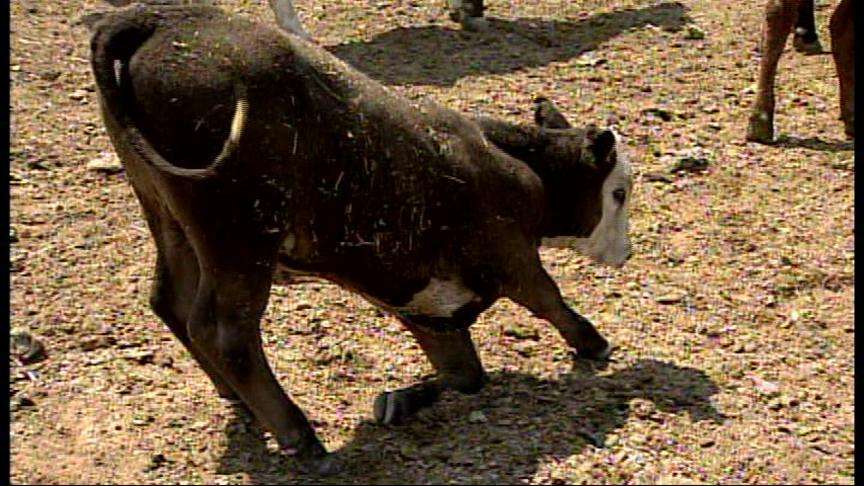 The Kaufman family cows were burned and injured; but long term, their big worry is that so much feed for their cows burned up so quickly. Rancher Cynthia Kaufman says, "I think we need to have more fire equipment or something, whenever something like this happens that we can get on it faster. Because this happened so fast, and it burned so fast, and there just wasn't anybody here to put a stop to it."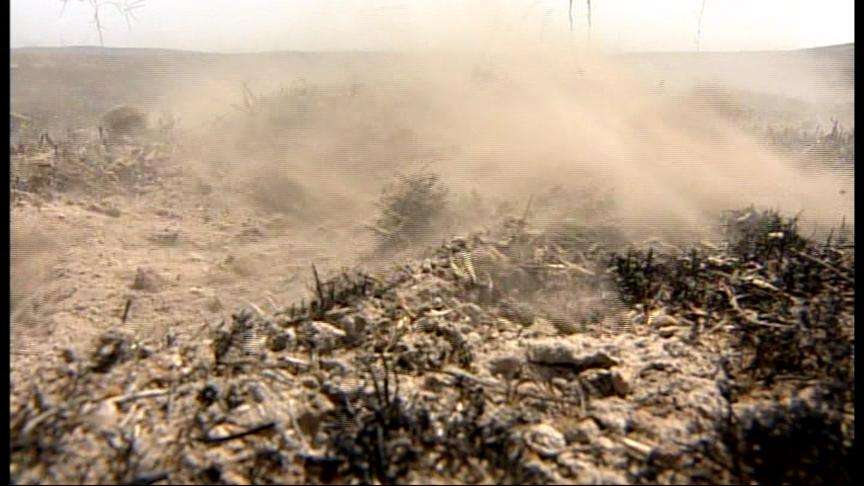 This desert has taught hard lessons over the years. When the ground is so incredibly dry and the vegetative cover burns, the topsoil doesn't stay put. Anderson says, "A lot of misery with the dust, you know, filling a house full of dust and everything else."
Helicopters and even bomber planes have been making water drops, and firefighters are using bulldozers and shovels to cut fire lines.
At the moment about 300 to 400 firefighters are on the scene. We've seen some of them working up on these slopes just above I-15. That's really where they're concentrating the effort to keep it from reaching Interstate-15. We could see 500 to 600 firefighters before all this is over.
×
Photos
Related links
Most recent Utah stories