Estimated read time: 3-4 minutes
This archived news story is available only for your personal, non-commercial use. Information in the story may be outdated or superseded by additional information. Reading or replaying the story in its archived form does not constitute a republication of the story.
John Hollenhorst Reporting The huge Milford Flat fire spared towns and even ranches for the most part. But the widespread destruction of vegetation is bad news for that region's economy. The governor today promised to do something about it.
He also urged all Utahns to be exceptionally responsible about fire safety, as explosive fire conditions exist statewide.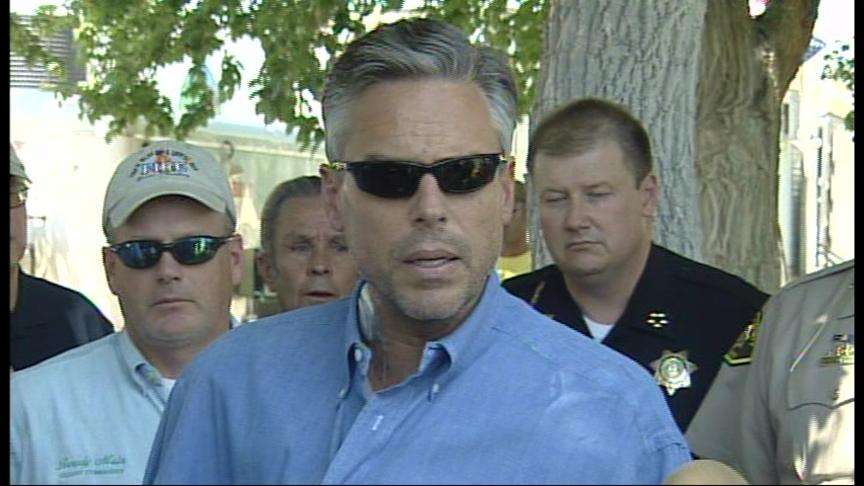 The governor paid a visit to his second big wildfire in a week, looking a little worse for wear. It's because he hauled himself down here while recovering from shoulder surgery.
Hundreds of thousands of acres of rangeland had much of the vegetation burned off. The Governor toured the area by helicopter. Then he met with reporters, unshaven, looking a bit uncomfortable with one arm in a sling and a tube attached to his neck. He said even his doctor didn't know he had sneaked away from his medical recuperation.
"Please don't tell my doctor I'm out here," the governor said. "He wouldn't be very happy. I escaped without him knowing about it."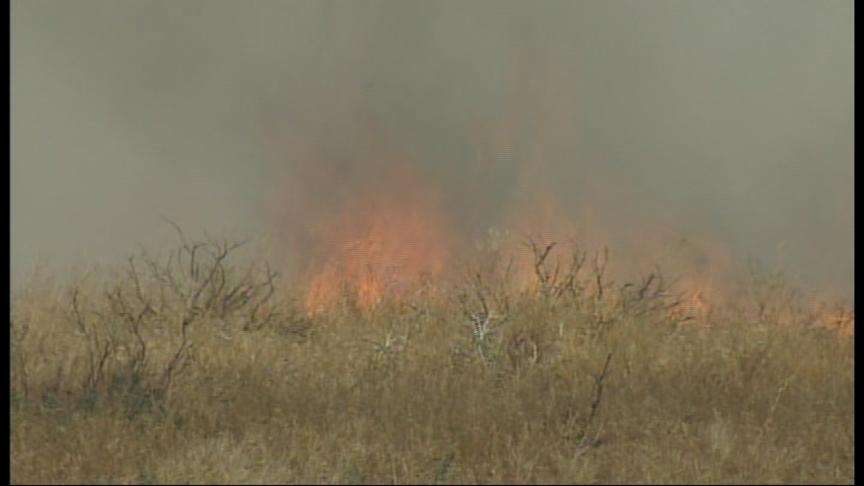 The governor said fire crews have been doing an excellent job of protecting Interstate 15, as well as homes and towns. But he's concerned about the local livelihood, which is heavily dependent on livestock grazing.
"We're going to want to work with the Department of Agriculture to see about some relief for the livestock herds in this part of the state. Clearly they're not going to be able to roam on the same land as they have in the past. There's obviously been some damage there, and we're going to want to seek some mitigation from the Department of Agriculture," the governor said.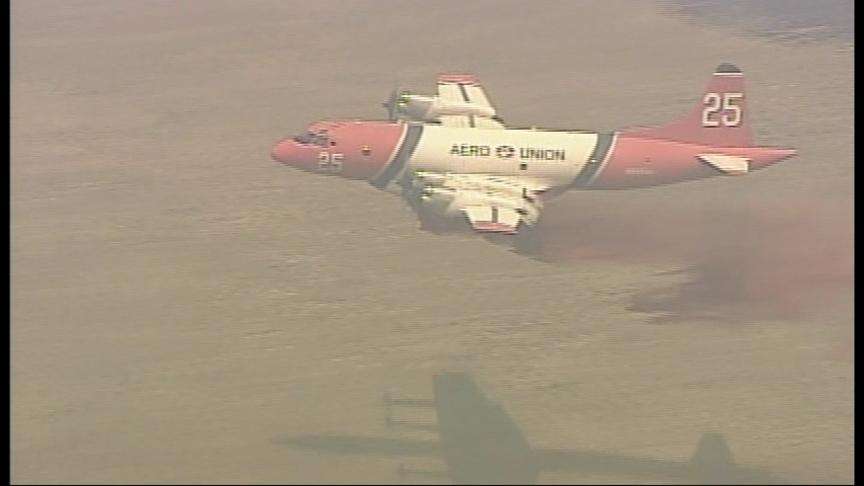 The governor also talked about the need for reseeding in the vast burn area. That may turn out to be a big issue that even many people along the Wasatch Front will care about. In the short-term there may be huge clouds of dust along Interstate 15.
In fact, dust could become a fact of life for many months, possibly even years, to come. We'll have a lot more on that issue tonight on Eyewitness News at 10.
This is now the biggest fire in the world, according to Governor Huntsman. But he believes some of the concern has subsided as fire crews have begun to get protective zones near towns and alongside I-15.
The governor flew over a zone that has been scorched black by one of the fastest-moving fires anyone can remember. Even a veteran firefighter we talked to seemed astonished by it, saying this fire has his respect. The explosive fire behavior is a direct result of the intense heat and the extremely dry conditions that extend statewide.
The governor stressed the need for all Utahns to be exceptionally conscious of fire risk in coming days.
"If you go camping, make sure you understand the regulations. On the 24th of July, make sure you keep fireworks away. It's as simple as that. We are a tinderbox. We are a veritable tinderbox right now, and we can see it all around us," he said.
With the heat and the dangerous conditions, this fire will be tough duty for the hundreds of firefighters who are now converging here. But they aren't exactly grumbling about it. Some say it's what they want.
We'll have more about the firefighter perspective on this exceptional fire on Eyewitness News at 6:30.
×
Most recent Utah stories