Estimated read time: 2-3 minutes
This archived news story is available only for your personal, non-commercial use. Information in the story may be outdated or superseded by additional information. Reading or replaying the story in its archived form does not constitute a republication of the story.
Sarah Dallof Reporting Forget lucky rabbits' feet and four-leaf clover. Today all you needed to be lucky was to realize what day it is.
It's 7/7/07, a combination people across the world feel carries good luck.
We heard stories across the globe about lucky days, but some people wanted to make their luck. According to wedding site knot.com, about 38,000 weddings were registered for today. That's three times the normal amount.
At Six Flags in Maryland couples took their love and love of superstition to new heights, saying "I do" before being wisked away on the park's rides.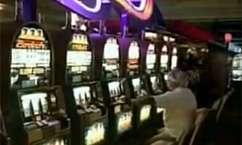 In Las Vegas, they lined up around the block to get marriage licenses. And in true Vegas style, once they had them they didn't even have to get out of the car to tie the knot.
Gamblers are hoping 7/7/07 will help them roll a seven at the craps table, or hit 21 -- that's three sevens -- at Blackjack.
David Smoot said, "Seven's been my lucky number since I was a kid. I thought, man, I'm going to be in Atlantic City. Give it a shot, see how it works."
Utah native Barbara Komis isn't a big gambler, but she did meet and marry her late husband in Wendover. Today she's celebrating her 77th birthday.
"At the first of the year I looked and, Oh, it's '07, and I'll be 77. That's a lot of sevens in a row," she said.
She says her life hasn't been lucky, but blessed, "With a good husband and a wonderful family."
And celebrating his actual birthday is Will Ryan Barker.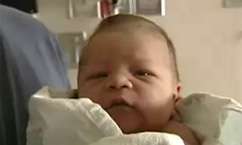 His mom, Rachael Barker, said, "Just lucky. I think he waited. I think he wanted to be lucky, be remembered, be on TV."
His dad, Shane Barker, added, "I'm just glad he came here safe and sound. It didn't matter what time, I'm just glad he was here."
Will came into the world at -- believe it or not -- 7:07 a.m. Will weighed in at eight pounds 10 ounces. That means a baby in Colorado may have him beat. Ryan Purvis was born at 7:01, in room seven, weighing seven pounds seven ounces. His parents plan to buy seven lotto tickets tonight.
Hopefully you took advantage of this lucky day, because guess what's coming next week? Friday the 13th.
×
Related links
Most recent Utah stories