Estimated read time: 4-5 minutes
This archived news story is available only for your personal, non-commercial use. Information in the story may be outdated or superseded by additional information. Reading or replaying the story in its archived form does not constitute a republication of the story.
HILDALE — Warren Jeffs has resumed control of the FLDS Church, according to recently filed documents, and sources familiar with the situation say he has launched an extensive purging within the organization.
FLDS leaders resign
According to a document filed with the Utah Division of Corporations and Commercial Code, Wendell Nielsen, 70, resigned as president of the Fundamentalist LDS Church on Jan. 28.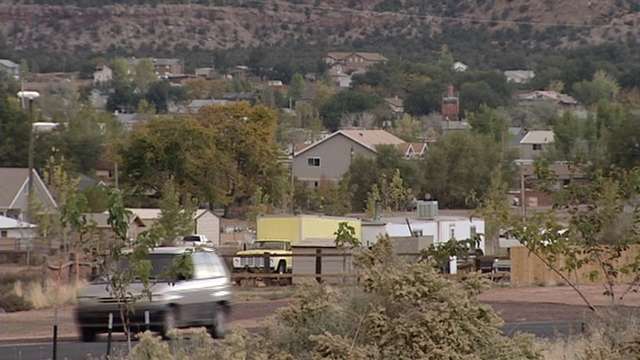 In a separate document filed on Feb. 15, Jeffs said he had "been called and sustained as the president" of the Utah-based church, "and by virtue of such calling I am the corporation sole of the Corporation of the President of the Fundamentalist Church of Jesus Christ of Latter-Day Saints, organized under the laws of the state of Utah."
Nielsen, who has long been a senior leader in the church's hierarchy, was named president of the church in January of 2010. At the time, attorney Rod Parker said the paperwork making Nielsen the president was a legal formality that clarified he had the authority to make decisions related to church business and legal dealings.
Jeffs resigned as president of the church corporation on Dec. 4, 2007, about a week after he was sentenced by a Utah judge after being convicted of rape as an accomplice — a conviction that the Utah Supreme Court has since overturned. By then, Jeffs had been incarcerated for more than a year awaiting trial. Documents and videotapes released as part of his court proceedings showed he had overseen church dealings from behind bars.
And although church members have not specified his role in the church since then, there have been many indications that he was always still considered to be the church's spiritual leader or prophet.
FLDS members asked to leave
Switching leaders of the FLDS corporation is just one of many changes reportedly happening within the polygamous community. People familiar with the situation in the FLDS towns of Colorado City, Ariz., and Hildale, Utah, say Jeffs has ousted between 30 to 35 male church members.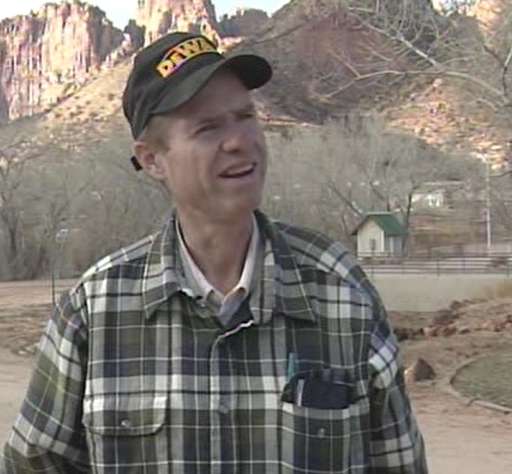 Issac Wiler, a former member of the FLDS Church, said, "There's probably more. I mean, those are just the ones we are hearing about."
Wiler says he was removed from the church by Jeffs in 2004.
"He must be paranoid that somebody is going to try and take his power, his position, from a similar position from where he was at -- like two of the guys he cut off pretty quick was his first and second counselors," Wiler said.
Those ousted allegedly include several key figures in the church presidency such as Willie Jessop, who has acted as a spokesman for the FLDS Church since the raid on the YFZ Ranch in Eldorado, Texas, in 2008; Merrill Jessop, head of the YFZ Ranch; and Joe Nielsen, according to sources familiar with the situation.
"More times than not they'll just pack up and leave their homes, their friends, their families -- everything, just leave everything," Wiler said.
Willie Jessop did not return calls Wednesday. Parker declined to comment Wednesday, saying he is still gathering information and "trying to work through all that myself."
Possible financial reasons for the changes
Joani, a child protection advocate who works to ensure the safety of children leaving polygamous homes and asked that her last name not be used, speculates that Jeffs is trying to clean house of anyone believed to be next in line to be charged in Texas so the FLDS Church doesn't have to pay their legal fees.
---
If anyone has the possibility of being charged, they now are being ousted. They're picking and choosing as they go along. I think it's all financial. They're not unworthy. They've done everything they've asked them to do.
–Joani, child protection advocate
---
#joani_quote
"If anyone has the possibility of being charged, they now are being ousted. They're picking and choosing as they go along," Joani said. "I think it's all financial. They're not unworthy. They've done everything they've asked them to do."
The men being removed come from all of the church's communities in Texas, Utah, Arizona and elsewhere, she said.
The same thing happened about six or seven years ago when 22 men were dismissed from the FLDS Church, Joani said. Now, some of the people who were kicked out of Hildale and Colorado City back then are being re-baptized into the church, she said.
"But they haven't been given their families back yet," she said.
Jeffs is allegedly having all the remaining people in town re-baptized and the town rededicated, Joani said. "He's cleaning the town again."
The women who stay do so by their own choice.
"My main concern is the children. It's all about the children. The children are the victims," Joanie said.
Jeffs, 55, is currently in custody in Texas where he is charged with bigamy, aggravated sexual assault and assault for incidents involving underage girls at the YFZ Ranch near Eldorado. He reportedly has had access to a phone while in custody in Texas.
Wendell Nielsen lived at the ranch in Texas, where he faces three counts of bigamy for having allegedly married three adult women in 2005. Family records seized by police showed Nielsen may have as many as 21 wives. It's not clear whether Nielsen has retained his ecclesiastical responsibilities in the wake of his resignation.
-----
Story written with contributions from Pat Reavy and Sam Penrod.
×
Related Links
Related Stories