Estimated read time: 3-4 minutes
This archived news story is available only for your personal, non-commercial use. Information in the story may be outdated or superseded by additional information. Reading or replaying the story in its archived form does not constitute a republication of the story.
SALT LAKE CITY -- An alarming rise in a type of battlefield injury is prompting changes within the military and in how soldiers returning from battle are treated.
Symptoms closely mirror those of post-traumatic stress disorder. In fact, the two often operate in a vicious cycle.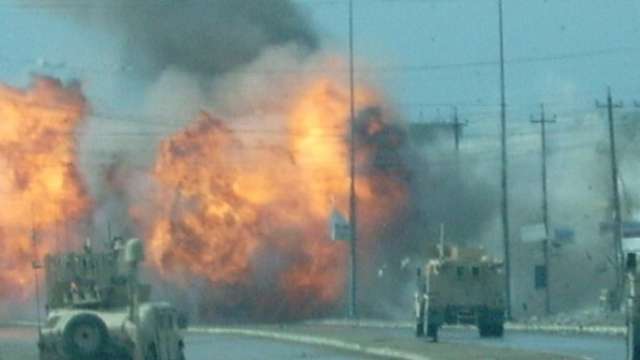 Doctors estimate up to 20 percent of soldiers currently deployed will suffer a traumatic brain injury -- something that just a few years ago was often never diagnosed or properly treated. Most will recover with no after affects, but some are changed forever.
When retired Army Sgt. Josh Hansen first saw a modern warfare video posted on YouTube by an insurgent group, it brought back painful memories -- it was one of his missions.
Hansen would suffer eight concussions during two tours of duty from blasts like those shown in the video.
"When we were first getting injured, no one thought of brain injuries. You just pop some aspirin and go back out and do your job," Hansen said.
Concussions occur when an outside force causes the brain to shake in the skull. It's an injury that routinely sidelines professional football and hockey players.
Hansen didn't notice slowdown until his fifth concussion. He says he would be in the middle of a mission when suddenly he had no idea how he'd gotten there.
Leading causes of military-related TBI:
Blasts, bullets, fragments
Falls
Motor vehicle-traffic crashes
Assaults /fighting
-U.S. Dept. of Veterans Affairs
"I would tell the platoon sergeant, 'I'm afraid I'm going to get someone killed," Hansen said.
Confusion is just one symptom of traumatic brain injury, known as TBI. Others include headaches, irritability and problems thinking -- similar to those of P.T.S.D.
The U.S. Military estimates 144,000-plus service members in the last decade have suffered a type of this injury. A study based at Fort Carson suggests the number is much higher.
"We're having more soldiers living with the after effects of brain injury because they're surviving these injuries," said Dr. Jennifer Romesser, psychologist at the George E. Wahlen Department of Veterans Affairs Hospital.
A handful of studies are currently underway to examine both the physical and emotional links between the two disorders. Romesser, who sees Hansen and others suffering from P.T.S.D. and TBI, says every case is different and critical.
"There's some risk factors cognitively and emotionally that can contribute to suicide risk," she said.
The military has adapted guidelines much like the NFL: a head injury results in a soldier being pulled from the mission.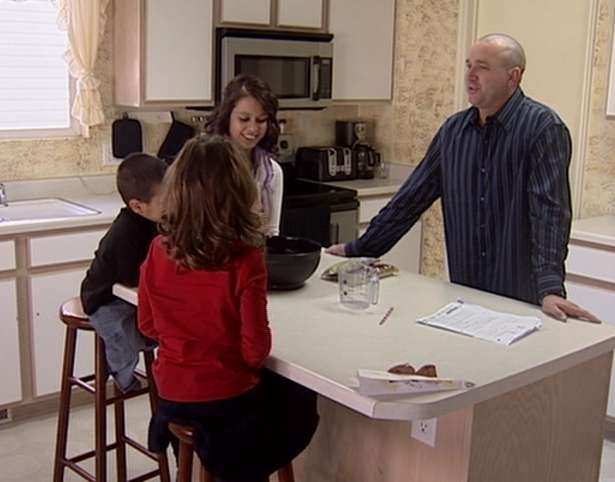 Long-term treatment differs from person to person. Some will need balance retraining, others help with verbal skills as well as therapy.
The illnesses can also exacerbate one another. As Hansen's brain got better, his memory came back.
"When I had the brain injury I was in a fog, and as it started healing up, over time, the P.T.S.D. started taking over," he said. "It was a catch-22 for me. I couldn't win for losing on that one."
Hansen's handle on both disorders varies from day to day, but he and his wife agree he's improved greatly with treatment at the VA. He also attends a weekly TBI support group there, and he's committed to making sure other soldiers get the treatment they need -- he's taken some to the hospital himself.
Never leave a soldier behind in battle or in the aftermath, Hansen says.
"None of us really understood it ourselves, of how dangerous it ends up being," he said. "It's great they're taking more seriously than in the past."
Another reason for soldiers to be treated as soon as possible: Some studies show they recover more slowly than civilians. That could be due to the type of blasts they sustain -- an all-encompassing blow versus the back and forth of, say, a car accident.
E-mail: sdallof@ksl.com
×
Related links
Related stories
Most recent Utah stories