Estimated read time: 2-3 minutes
This archived news story is available only for your personal, non-commercial use. Information in the story may be outdated or superseded by additional information. Reading or replaying the story in its archived form does not constitute a republication of the story.
SALT LAKE CITY -- Early Sunday morning, police received several reports of a car going the wrong way on I-80. A trooper spotted it on state Route 201 just after 2 a.m.
Behind the wheel was Nai Fotu, a linebacker for the University of Utah. The Utah Highway Patrol said his blood alcohol level was more than twice the legal limit.
Dashcam video from the stop shows the trooper pulling up to a Ford Explorer facing the wrong way on the shoulder of S.R. 201 at 1300 West. Fotu is seen getting out of the SUV.
The trooper pats Fotu down and suspects he's been drinking.
"How much have you had to drink tonight?" the trooper asks.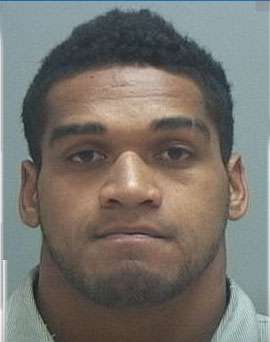 "I had a little bit," Fotu responds.
The trooper says, "A little bit? You know you're driving the wrong way on the freeway?"
"I understand," Fotu says.
Fotu tells the trooper he was with his teammates at the university.
"Just one beer, two beer, that's all," he says.
Fotu slurs his words during another conversation with the trooper.
"Do you even know where you are right now?" the trooper asks.
"Yes, I do," Fotu says. "I'm in Utah."
"You're in Utah? Where in Utah are you?" the trooper asks.
"I'm on the freeway," Fotu says.
The video shows Fotu taking field sobriety tests, which he failed. The Utah Highway Patrol says, a Breathalyzer also showed his blood alcohol level at .218, nearly three times the legal limit.
Fotu is a linebacker for the Utes and started nine games in 2009. A knee injury forced him to miss the 2010 season.
In a statement today, Coach Kyle Whitingham said Fotu has been suspended from the team until further notice.
Students KSL News talked to say Fotu is a good player who should be given a second chance.
"As long as he realizes that he can't be driving like that, then he should be allowed to play again," said University of Utah student Aaron Lee.
Student Taylor Bassett said, "I think we need good football players on our team, especially coming in to the Pac-12."
Fotu was booked into the Salt Lake County Jail on several charges, including DUI and not having a valid license.
E-mail: syi@ksl.com.
×
Related stories
Most recent Utah stories