Estimated read time: 2-3 minutes
This archived news story is available only for your personal, non-commercial use. Information in the story may be outdated or superseded by additional information. Reading or replaying the story in its archived form does not constitute a republication of the story.
Ed Yeates Reporting Triple-digit temperatures, prolonged drought, with no significant rain on the horizon. The conditions are threatening many species of trees.
Urban foresters are recommending property owners do what is called deep watering.
Turning on your sprinkling system three times a week is doing very little for an older tree. It needs deep watering down where the roots are. And surprisingly, it doesn't take a lot of water.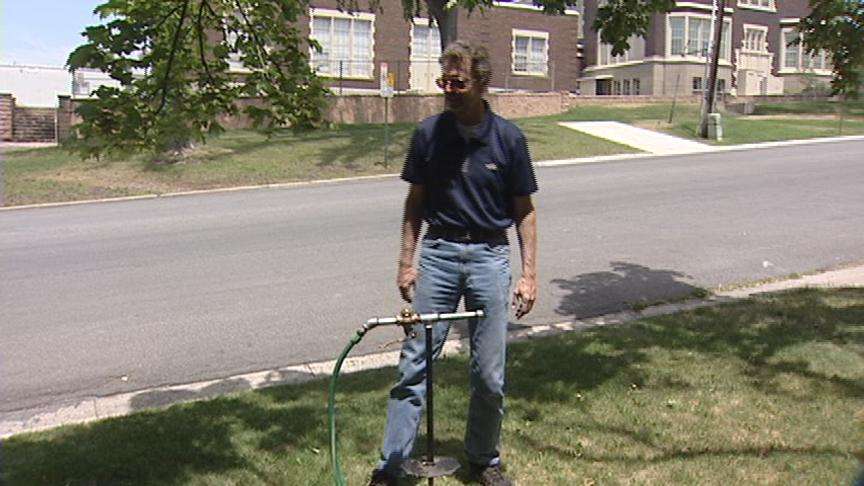 Salt Lake City urban forester Bill Rutherford says unless conditions change, we could lose many species of trees, like one which is already showing severe stress.
"Trees get thin. They're off-color," he says. "We typically see a pattern of browning develop around the margin of the leaf."
Rutherford is advising we check our own trees and deep water. While he uses an industrial probe for city parks, similar devices can be purchased at any garden store.
Hook it up to a hose. With the faucet only a quarter or half on, time how long it takes to fill a gallon bucket with water. That becomes your guide.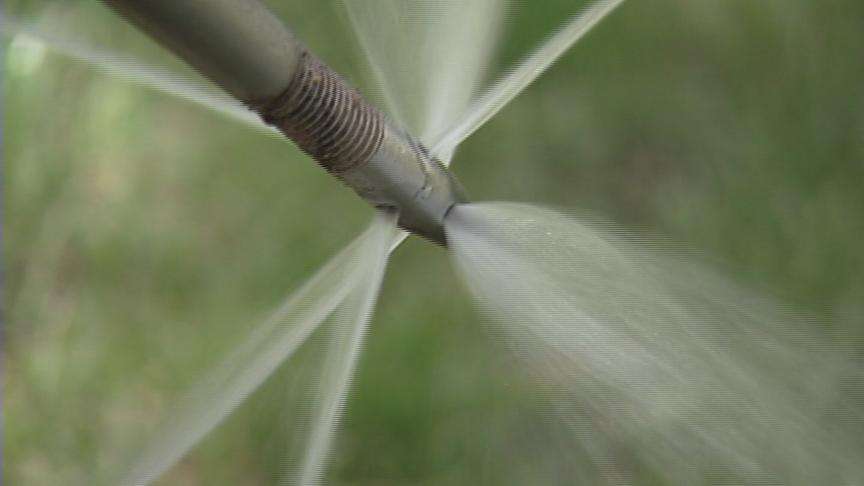 Push the probe into the soil to the plate. If your timing shows a gallon per minute, leave it on for only three to four minutes. Remove the probe and apply three to four gallons to the next site.
"This particular tree has a canopy about 30 feet in diameter, so I'd probably start about 10 feet out from the trunk of the tree," Rutherford says.
Make each application in a circular pattern, moving around the tree in rows until you reach the drip line, the edge of the branches.
"Probably three rows. Spread five to six feet between rows and five to six feet between each application site," he advises.
It only takes about an hour per tree. In extremely dry conditions like we're having now, trees may need deep watering every seven to 10 days. Under normal conditions, they would only need it every seven to eight weeks.
For more detailed illustrations on deep watering, see the link on this page.
×
Related links
Most recent Utah stories