Estimated read time: Less than a minute
This archived news story is available only for your personal, non-commercial use. Information in the story may be outdated or superseded by additional information. Reading or replaying the story in its archived form does not constitute a republication of the story.
Mary Richards, KSL NewsradioThe floors at the new South Davis Recreation Center are causing a stir. They already need to be replaced, and some people are upset about it.
Members say the problem is in the pool area. "It's just like a dirt-colored swath, like you didn't mop very well, you needed to rinse 10 more times," said one member.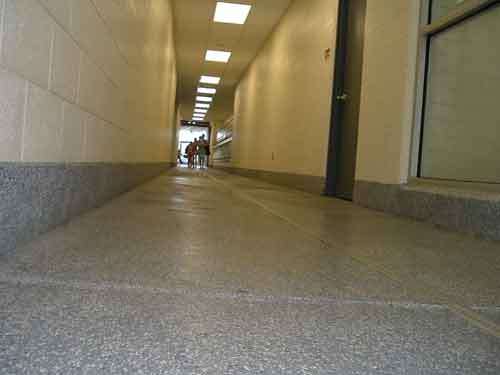 The executive director tells the Ogden Standard-Examiner the floors are clean, and that the coloring is what makes them look bad.
It's a popular pool and recreation center, and some say it's too expensive and busy to have such floor problems.
Others don't see a problem. Many swimmers we spoke to didn't even notice the color of the floors.
The pool area will close for two weeks in September for brand new flooring.
×
Most recent Utah stories