This archived news story is available only for your personal, non-commercial use. Information in the story may be outdated or superseded by additional information. Reading or replaying the story in its archived form does not constitute a republication of the story.
SALT LAKE CITY -- The most popular sizes of the traditional bulb are being phased out because of a federal energy-efficiency mandate. But are those new fluorescent light bulbs a hazard to your health?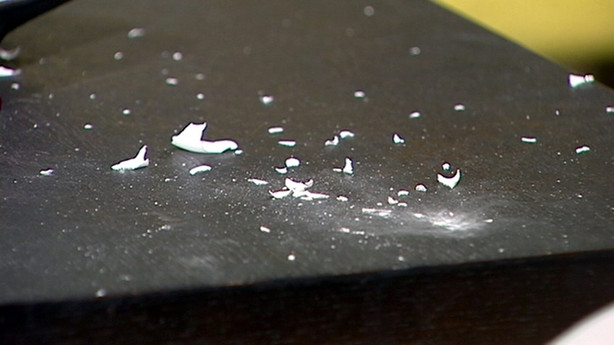 The primary replacements -- compact fluorescent bulbs -- do contain tiny amounts of toxic mercury. Experts say people should be aware, but not worried.
It means extra hassles, but there are some myths floating around that make it seem scarier than it is.
Myth No. 1: You're not allowed to dump compact fluorescent bulbs in the trash. Not true -- at least in Utah.
"Because of the small amount of mercury that's in the bulb, it's not considered a significant hazard. So you can just place it in the regular trash," said Neil Taylor, with the Utah Department of Environmental Quality.
Myth No. 2: If you break one, you have to call in an expensive hazmat crew to clean it up. Wrong. It's a do-it-yourself job.
"It's important it be cleaned up and disposed of appropriately, and then there shouldn't be a health hazard," Taylor said.
Importance of proper CFL cleanup

CFLs contain a small amount of mercury sealed within the glass tubing. When one breaks, some of this mercury is released as mercury vapor. The broken bulb can continue to release mercury vapor until it is cleaned up and removed from the residence. Heavy exposure to mercury vapor can damage the central nervous system, kidneys, and liver.
But the cleanup is a hassle.
First, open a window. EPA guidelines recommend good ventilation to let mercury vapors out of the house.
Next, gather the large pieces and put them in a plastic bag. For medium-size stuff scattered around on hard surfaces, a piece of cardboard or stiff paper works pretty well as a scraper.
You'll be tempted to grab the vacuum -- don't! If you learn one thing from this story, remember this:
"A vacuum cleaner cannot handle the mercury. It passes right through the vacuum cleaner and is spread throughout the house. So the worst thing you can do is vacuum mercury," Taylor said.
The solution: duct tape.
"Press the duct tape down on the carpet, move that along on the carpet, step by step," Taylor said. "The mercury will stick to the duct tape, and then you can just put that in the plastic bag as well."
Final cleanup is with a wet paper towel.
Wash your hands when you're done and keep the windows open, with fans going.
"The room should be ventilated for several hours," Taylor said.
Some compact fluorescent bulbs require recycling at certified hazardous waste facilities, and most experts recommend it, to keep mercury out of landfills.
[hollenhorst@ksl.com](http://www.epa.gov/cfl/cflcleanup.pdfCLICK HERE for a detailed list of EPA guidelines.
E-mail: )
×
Related Links
Related Stories