Estimated read time: 2-3 minutes
This archived news story is available only for your personal, non-commercial use. Information in the story may be outdated or superseded by additional information. Reading or replaying the story in its archived form does not constitute a republication of the story.
Mary Richards, KSL NewsradioTomorrow is 7/7/07, and it's a big day for weddings around the world.
Brides and grooms say they picked the date for luck, for Karma, or simply to better remember the date.
Michelle Burrup and Jared Anderton say they know they will be sharing their anniversary with thousands of others, but they couldn't resist picking 7/7/07 for their wedding. Michelle says, "Seven's kind of a lucky sports number for my family. My dad and brothers always wore that number. My mom lives in Vegas, and seven's lucky even though we don't gamble." "It was awesome it's on a Saturday," says Jared. Michelle likes the date because it's easy to remember for some people.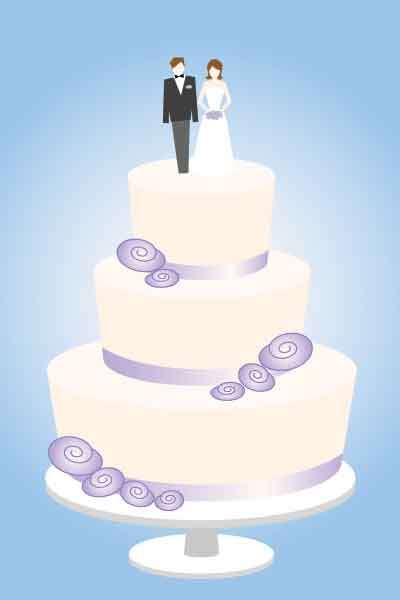 Diane Theurer, director of catering for Temple Square Hospitality, says, "Definitely people are picking that day specifically because they want a story to tell, or that memory, or they want their husband to remember the wedding date."
Theurer says the Joseph Smith Memorial Building and Lion House have a lot of wedding dinners, receptions and lunches this Saturday, even though the Salt Lake Temple is closed She says, "It is a busier day than usual for us."
Theurer says brides have pointed out it's a special day. "I think it's kind of like good Karma." says Theurer. Burrup and Anderton think they already have good Karma, but now they need luck for their honeymoon. The couple are leaving for Cancun on Monday during hurricane season.
A Desperate Housewife and San Antonio Spur are getting married on 7/7/07, too. Theurer says, "They want to get married the same day as Eva Longoria, I don't know!" Jared replied, "We had that day picked out long before them." Michelle agreed. "Way before them, and we're kind of bitter about how the playoffs happened."
The Burrup-Anderton reception isn't in Paris, it is in Salt Lake but starts at 7:00. What better for 7/7/07?
×
Most recent Utah stories