Estimated read time: 2-3 minutes
This archived news story is available only for your personal, non-commercial use. Information in the story may be outdated or superseded by additional information. Reading or replaying the story in its archived form does not constitute a republication of the story.
Richard Piatt ReportingFires caused by fireworks are an even bigger concern than usual in Utah.
The danger has some officials thinking about expanding existing restrictions to a wider, outright ban on fireworks.
Earlier this week, fireworks sparked a fire in Sandy. Luckily, no homes were destroyed. On Wednesday there was another fire caused by fireworks, this time in Bell's Canyon. It got even closer to homes.
But it's another event that has people thinking: Will luck run out and a close call turn into disaster?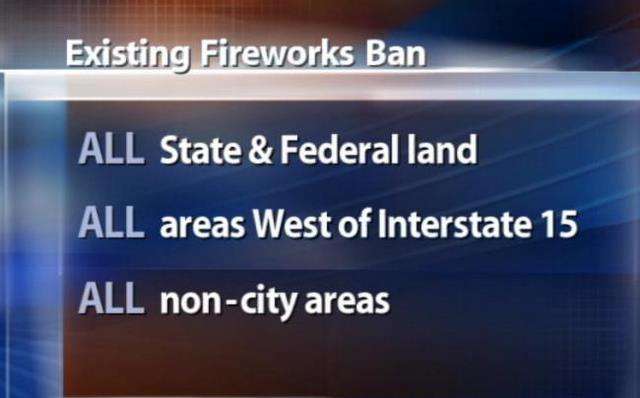 Salt Lake County is one government agency that's wondering if an expanded ban is a good idea. Mayor of Salt Lake County Peter Corroon says, "We have policies in place, and hopefully common sense will prevail, and we don't need to change the policies. But in years like this, where people don't pay attention, maybe we need to look at it again."
But any talk of more fireworks restrictions sparks a backlash. A lot of people love to set fireworks off. Others make their living selling them. And fire officials still think legal, thoughtful use of fireworks is possible. Jay Torgeson with the Unified Fire Authority says, "Right now we believe people can use fireworks, if they use them in a safe manner."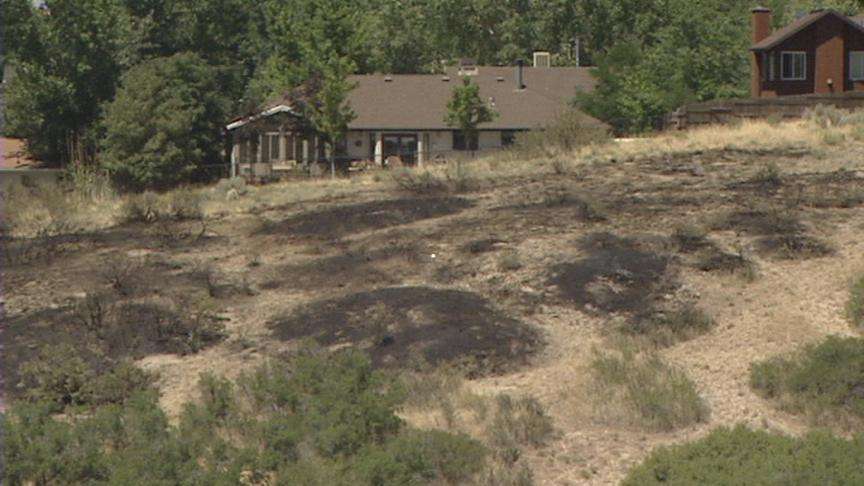 The state fire marshal says a fireworks ban is currently in effect for all state and federal land in Utah. Also, all areas outside city limits are banning fireworks, campfires and smoking. The concern is the people who are flat-out irresponsible. Illegal fireworks, and those set off in dry, populated areas, are a constant problem. Utah State Fire Marshal Ron Morris says, "You would hope at some point that they think of some kind of social responsibility. That it's not just them that they're playing with, but others' lives and property as well."
Right now, only five states ban consumer fireworks. The outcome of this hot, dry summer will help determine if Utah will attempt to join them or not. In the Legislature, the only recent fireworks-related bills have adjusted the cost of permit fees for fireworks stands. No attempt to ban fireworks has been made in 13 years.
×
Most recent Utah stories