Estimated read time: 2-3 minutes
This archived news story is available only for your personal, non-commercial use. Information in the story may be outdated or superseded by additional information. Reading or replaying the story in its archived form does not constitute a republication of the story.
Sarah Dallof ReportingA family in a community said goodbye today to a father and son killed in a wildfire. George and Tracy Houston were lifelong residents of Neola. They were also best friends.
Today they were buried in the same cemetery. George and Tracy Houston were laid to rest this afternoon under a smoke-filled sky, and not far from the scorched earth so similar to this area that they died trying to protect.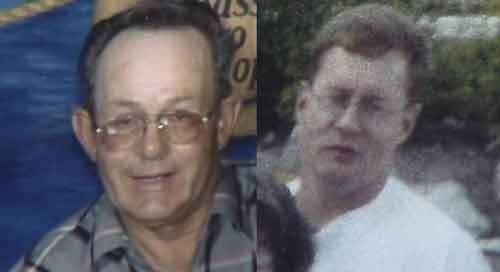 Identical caskets leave the funeral of George and Tracy Houston. Family members carrying them struggle with the weight and with their grief.
Gary Houston, a family member, said, "Somebody would die of a heart attack or some medical reason, it would be easier, it would be easier for me. But I wouldn't think this would have happened in a million years."
The front pallbearer of Tracy's casket is his 11-year-old son, Duane, who outran the fire that killed his dad, grandfather, and a neighbor.
Gary said, "He's a strong little boy. I'm proud of him. But he's going to be head of the, man of the house there now, so he's going to have to be strong."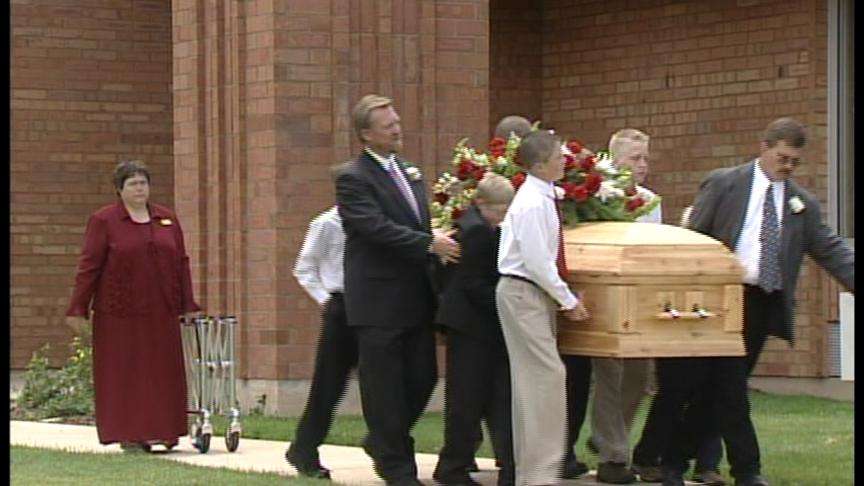 George and Tracy Houston are being remembered as loving family men, whose decision to stop and help a neighbor set up a sprinkler was representative of how they lived their lives.
DyAnn Houston, family member, said, "They were also together. They always wanted to do things to help each other. They lived neighborly."
A line of firefighters paid their respects at the funeral. George Houston spent more than 40 years as a forest service wildfire manager. Gary said, "It's just overwhelming. It's heartbreaking."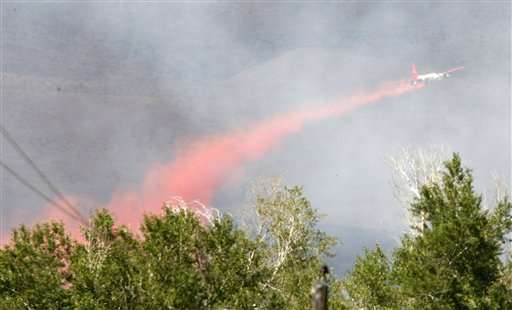 The fire that killed the pair has scorched more than 42,000 acres and is 50 percent contained. Fire officials say bad weather, like high winds that could stir the flames, is on the way.
The family of the third victim, Roger Robson, says they had his remains cremated. They plan to sprinkle the ashes on his property, the land he told his wife he'd never leave.
×
Related links
Most recent Utah stories