Estimated read time: 4-5 minutes
This archived news story is available only for your personal, non-commercial use. Information in the story may be outdated or superseded by additional information. Reading or replaying the story in its archived form does not constitute a republication of the story.
Team CoverageAll across the valley, starting early Wednesday morning, folks began celebrating the Fourth of July. Communities, neighbors and friends honored the day with pancakes, parades and picnics.
Once a year we get to celebrate America's independence. Wednesday is that day. Cities and towns throughout Utah are joining the rest of the country in July 4th celebrations and some places really celebrate, with more than just fireworks.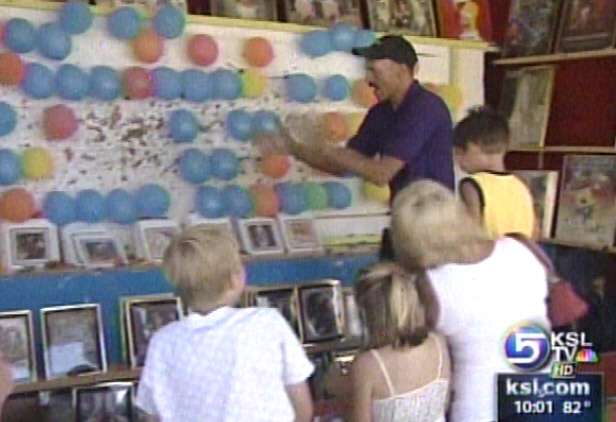 The fireworks in Riverton are just a small part of how the city is celebrating the 4th of July. Fun happened there all day long. There aren't too many places you can find candy and money on the ground, win a prize for popping a balloon and get to shoot a BB gun with people all around you.
Go to Riverton Town Days, though, and you'd better do one, if not all three of them, along with rides, fun and good old-fashioned fair food. Of course, this celebration also meant a lot more.
We asked children what July 4th meant to them, and got what we deserved, when asking a child at a carnival.
Kylie Erickson said, "The dragon ride was really fun."
Tyler Carpenter told us, "The fireworks."
Madi Brown says it's all about "the parade."
And Tanner Erickson said, "I don't know."
So we figured we'd ask adults, and found the Warr family, all dressed in patriotic clothes.
Shawn Warr said, "Fourth of July means, proud to be an American and just proud of our country."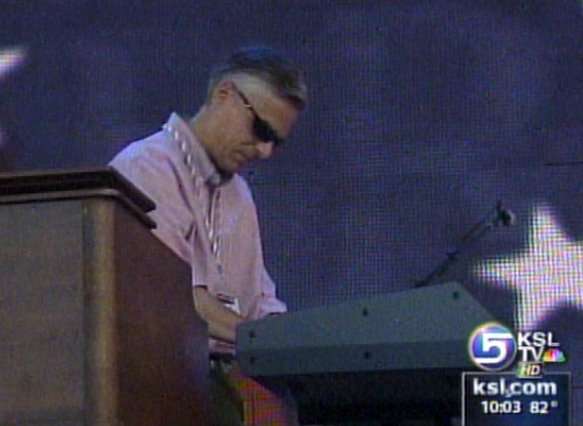 Jayme Warr said, "It means everything. For all the sacrifices that everyone has ever made. This country is the greatest country in the world to live in."
Now, the carnival, the live music and all the other events are all fun, but everyone was there for the fireworks.
One neighborhood puts on a breakfast every year with very special guests. George Washington got things started and the Bountiful Police Department performed a flag raising ceremony.
Tom Hill, who hosts the breakfast says, "My wife bought me a flag pole for Father's Day, and I was a Scout Master, and do ceremonies."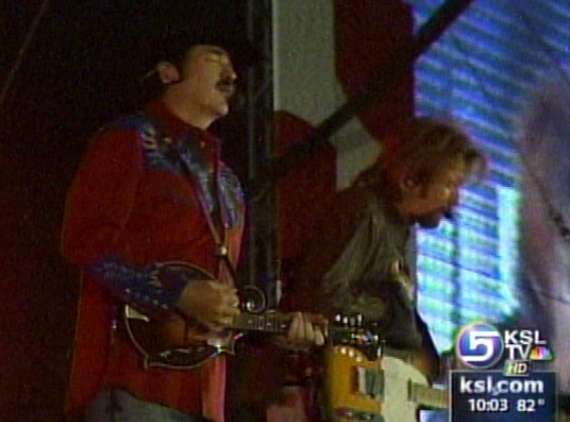 It's been eight years since he started inviting his neighbors. He also invites a veteran to talk. This year it was Aldon Rigby, who was just recently inducted into the Utah Aviation Hall of Fame.
WWII Flying Ace Alden Rigby says, "The family and neighborhood like this, it doesn't get any better than this."
Last year the guest speaker was POW survivor Lt. Colonel Jay Hess. "I got shot down in Vietnam in 1967," Hess says. Hill adds, "They have a story to tell that sometimes is forgotten."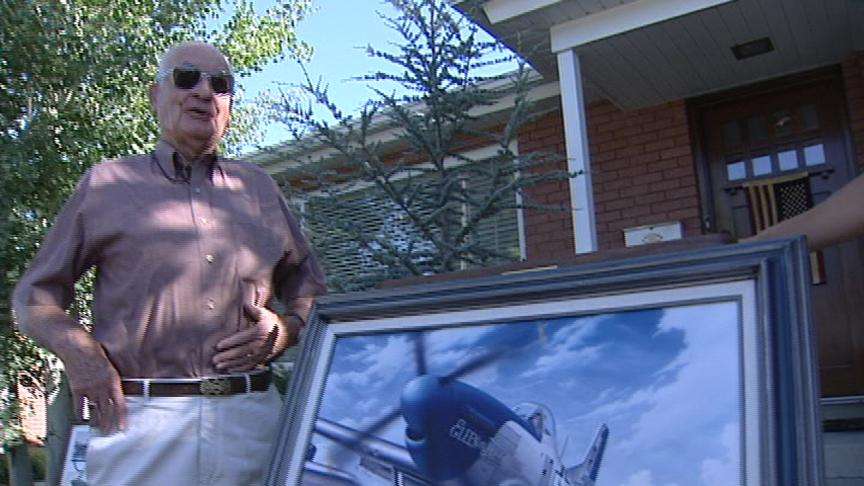 While Rigby was reliving his story of shooting down four enemy planes during WWII's Battle of the Bulge, folks in Ogden were cheering.
The North Ogden Cherry Days Parade celebrated its 75th anniversary this year. Throughout the day there were sporting events and booths to visit, and Wednesday night the city hosted fireworks at the Weber High School stadium.
In Salt Lake there was music. The Salt Lake City Mission served nearly 2,000 meals to the homeless. The Mission's Steve Bailey says, "We come to celebrate the greatness of this country." He adds, "We'll be cooking tons of hot dogs."
Back in Bountiful it was pancakes on the grill. "I think it's wonderful," says Kelly Mann, "it's a great way to get together, enjoy one another's company." Hill says he'll keep having this breakfast every Fourth of July as long as people keep showing up. "I was raised where you're to be patriotic, and I'm proud to be an American. It just comes right down to that."
And as long as military heroes like Rigby will keep sharing their stories. "One nation under God, that's the whole story," Rigby says.
Governor Huntsman was on stage, jamming with his band down in Provo for this year's Stadium of Fire. Of course, he wasn't the only entertainment. Country duo Brooks and Dunn performed at the event for the first time ever.
People from the community joined in for the fun, bringing in the American flag and performing on the field at LaVell Edwards stadium.
In the sky, the traditional flyover by jets in formation took place and skydivers made a dramatic entrance.
×
Most recent Utah stories