This archived news story is available only for your personal, non-commercial use. Information in the story may be outdated or superseded by additional information. Reading or replaying the story in its archived form does not constitute a republication of the story.
CEDAR HILLS -- The story of four Layton Walmart workers fired after stopping an armed convicted felon isn't the only recent case in Utah where a Walmart worker intervened in an escalating situation and lost a job.
James Dallin, an assistant manager with 10 years of experience with Walmart, was fired Jan. 4 after separating a worker from an angry husband on Black Friday in November at the store in Cedar Hills.
Dallin told KSL Thursday he was violently shoved from behind. Then, he said the husband went after his wife -- Dallin's coworker.
"Flung her, right away. Verbally started abusing her," Dallin said.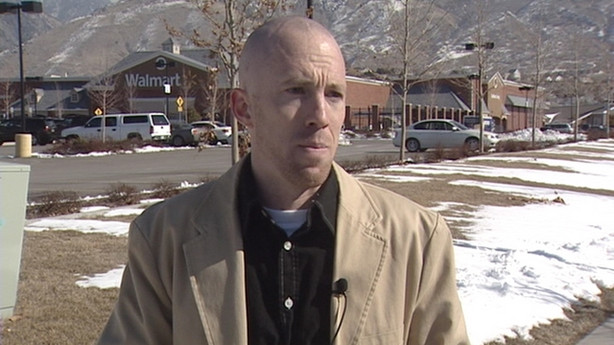 Dallin said the man grabbed the woman hard by the arm and berated her as he escorted her down an aisle.
Minutes later, Dallin said the man still had a firm grip on his coworker's arm and was continuing to verbally abuse her. Dallin said he pushed the man into a shelf and told him to leave, then escorted him out of the store.
The man complained and six weeks later, and Dallin was fired for violating Walmart's policy on "workplace violence."
"The thing I have a problem with is, you have to react," Dallin said.
Dallin said his case and the case of the Layton workers raises questions about security inside Walmart.
"I think the public should be concerned," Dallin said. "If I'm a shopper at Cedar Hills or I'm a shopper at the Layton Walmart, I'm certainly concerned. It's something that needs to be addressed."
Lori Poulsen, Justin Richins, Shawn Ray and Gabriel Stewart were fired a week after disarming and detaining Trent Allen Longton Jan. 13 at the Walmart at 745 W. Hill Field Road. It was an ordeal highlighted in an exclusive KSL investigation Wednesday. A police report shows Longton stashed a netbook computer under his clothes.
After being shepherded back to the loss prevention office, the workers say Longton pulled out a gun, rushed them, grabbed Stewart, put a gun to his back and said, "Don't make me do this."
The workers were fired under the Walmart policy for dealing with shoplifters. They were supposed to "disengage" and "withdraw" when the gun came out, but the workers contended they had nowhere to go.
The public outcry over the firings has been significant since the story broke on KSL 5 News, KSL Newsradio and the Deseret News. Dozens of e-mails flooded KSL inboxes Wednesday.
Some contained information about other similar cases; most questioned what Walmart was thinking.
"They are heroes for all Walmart customers and should be to Walmart," Katherine Lambourne wrote.
John Hitchcock of Bowden, W.V., sent one of many e-mails promising angry letters to Walmart, or other actions.
"I will travel the extra 42 miles to an Aldi store and never shop Walmart again," Hitchcock said, referring to the Aldi Foods chain.
Walmart issued a new statement Wednesday on Dallin's firing, and also on the company's response to intervening employees.
"After a thorough review of witnesses statements, video surveillance and other information, it was determined that Mr. Dallin's actions escalated the matter in such a way that it put his own safety and that of others around him at risk," Walmart spokesman Dan Fogleman said. "What we want to avoid is having a situation escalate that might result in someone getting hurt. Our management team is aware of this and expected to act accordingly."
E-mail: aadams@ksl.com
×
Related Stories