Estimated read time: 3-4 minutes
This archived news story is available only for your personal, non-commercial use. Information in the story may be outdated or superseded by additional information. Reading or replaying the story in its archived form does not constitute a republication of the story.
SALT LAKE CITY -- A bill that would have allowed the killing of feral cats was gutted in a House committee Wednesday after hours of debate.
Members of the House Judiciary Committee voted to take out all references to feral animals from HB210, as well as most of the other language proposed by the bill's sponsor, Rep. Curt Oda, R-Clearfield.
In the end, all that remained of Oda's bill was a single line, establishing that the "reasonable and necessary" killing of an animal to protect someone from injury or death is a legal defense against misdemeanor charges of animal cruelty.
Oda said that was at least part of what he was trying to accomplish. "I'm not unhappy," he told reporters after the 2½-hour hearing held before a standing-room-only crowd under the watchful eye of Capitol security.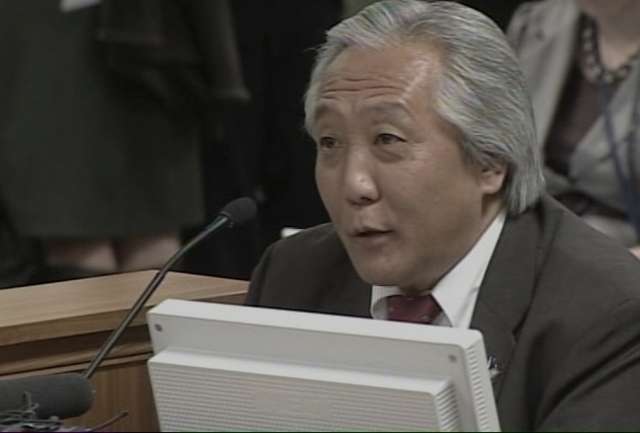 But he said he had hoped to protect farmers and ranchers from being prosecuted for killing cats and other feral animals. Still, Oda said, he will not attempt to restore his bill.
Oda told the committee his bill had been misrepresented as allowing feral cats to be clubbed or decapitated when it calls only for shooting or other humane methods of killing any animal reasonably believed to be feral, including pigeons, dogs and pigs in addition to cats.
Oda singled out cats, however, as "opportunistic hunters" responsible for killing millions of birds annually, including protected species.
He said his bill would provide an alternative for rural areas that don't have access to trap, neuter and release programs used to control "cat colonies" mainly in urban communities.
Cities, Oda pointed out, have laws against discharging firearms that would prevent feral animals from being shot unless they were a threat.
Committee members, however, raised a number of questions about the bill, and took it apart, piece by piece, before voting to send only a single line of it to the full House.
Rep. Brian King, D-Salt Lake, said the bill would create a loophole for someone who gets a "depraved sense of joy" from killing animals.
And Rep. Eric Hutchings, R-Kearns, said it was unclear how someone would know whether an animal was truly wild or just a stray.
No one from the packed audience testified in favor of the bill, although the head of the state's criminal lawyers association, Mitch Vilos, helped Oda explain it.
Gene Baierschmidt, executive director of the Humane Society of Utah, warned the bill would create an "open season on dogs and cats" by people who want to use them for target practice.
Oda said after the hearing that farmers and ranchers will continue to shoot feral animals. "If they get caught, they'll be in trouble," he said. "If the population gets too big, they've got to have another remedy."
He said he has received threats as a result of the bill, including a few that are still being investigated by the FBI and an extortion attempt being prosecuted in Davis County.
E-mail: lisa@desnews.com
×
Related links
Related stories
Most recent Utah stories