Estimated read time: 3-4 minutes
This archived news story is available only for your personal, non-commercial use. Information in the story may be outdated or superseded by additional information. Reading or replaying the story in its archived form does not constitute a republication of the story.
Tom Callan & Sandra Yi Reporting Utah Highway Patrol troopers will be out in force over the holiday to keep illegal fireworks out of the state.
UHP may also ask what is in your trunk. They will ask if you have illegal fireworks, but these are not mandatory searches, and you don't have to cooperate. Troopers say if they have probable cause or consent they can search cars.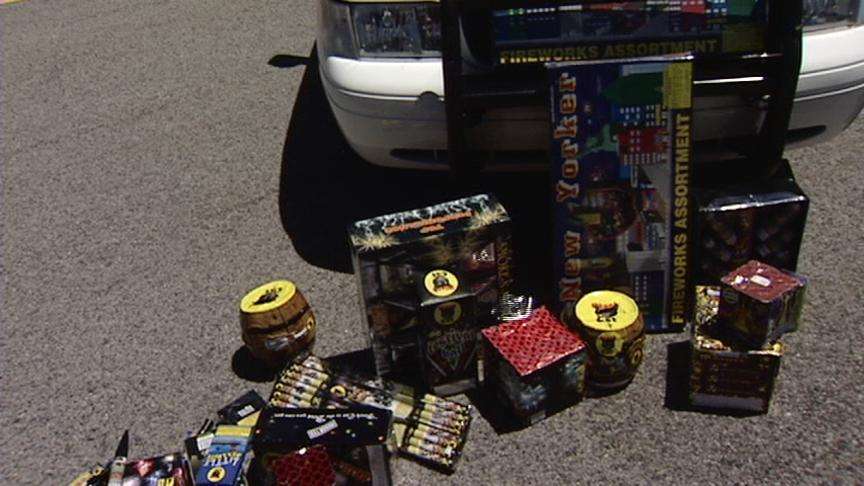 Exactly what is the definition of an illegal firework? According to UHP Trooper Preston, "If the firework shoots far off the ground, farther than 10 to 12 feet, and could possibly go up and land on someone's house or in someone's field, those are illegal."
Trooper Preston says as far as kids with sparklers and lighting roman candles, no problem. Go out and enjoy the fourth.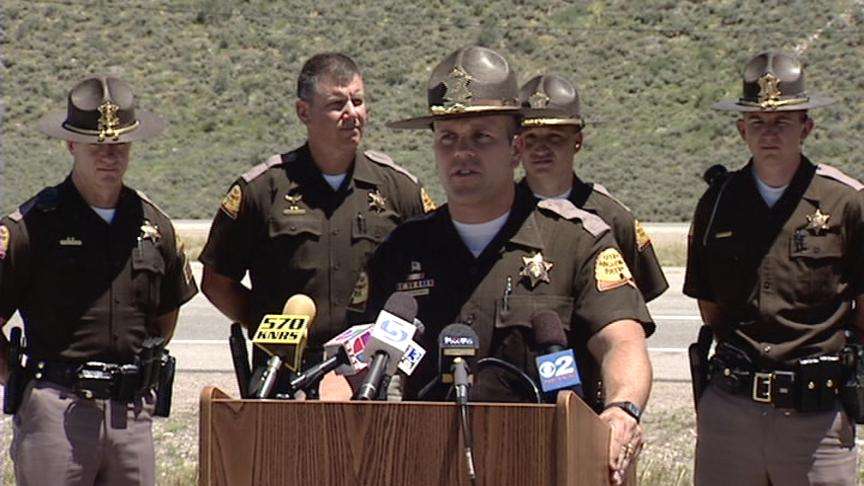 The UHP has confiscated illegal fireworks from drivers. They say if you're caught you can face criminal charges for each firework you have. In the past five years, more than 350 fires have been started in Utah because of improper fireworks use.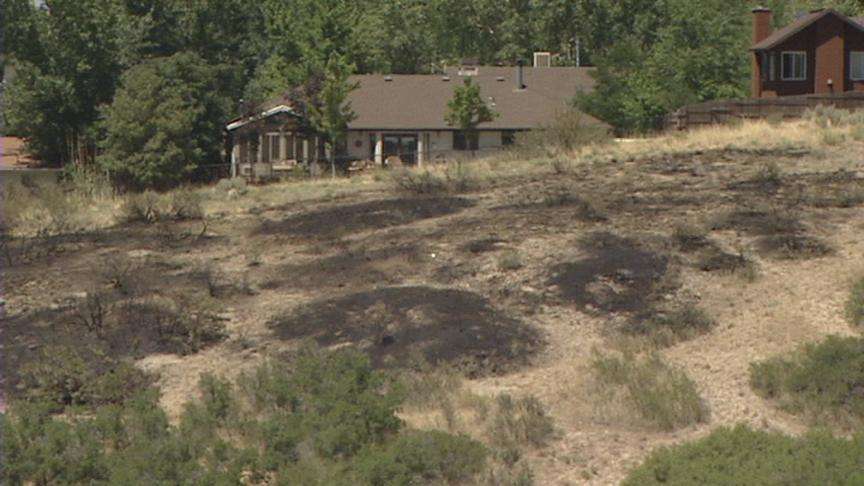 Yesterday, Sandy firefighters put out a small grass fire caused by illegal fireworks. The fire department says the eight kids and one adult accused of causing the fire will be held responsible for the $10,000 worth of firefighting costs and damages.
Utah State Fire Marshal Ron Morris says, "They're unpredictable. You can't decide where they're going to go, and they get away from people, and they cause fires and unnecessary damage. Over the past five years, we've had almost half a million dollars in fire damage due to fireworks in the state of Utah."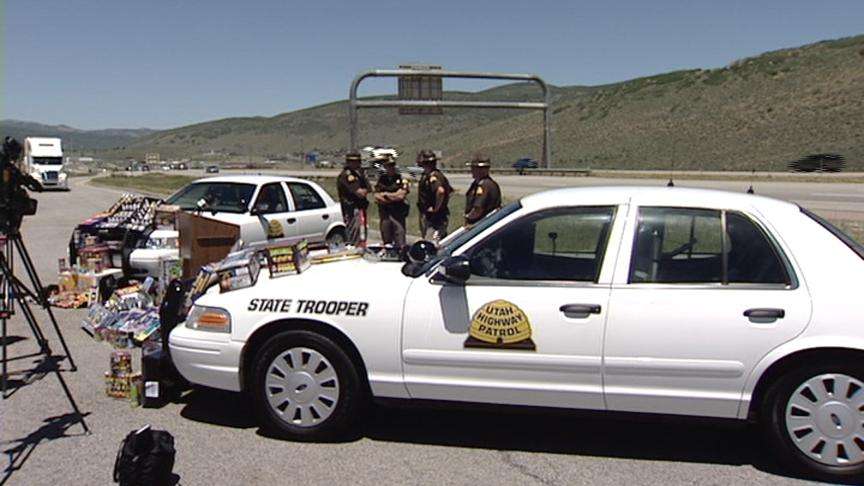 Hot and dry conditions have prompted Governor Jon Huntsman to expand fire restrictions statewide. With conditions as they are it wouldn't take long for a fire to get out of control. That's why several law enforcement agencies are taking a zero-tolerance policy for fireworks violations.
In past years, Bountiful Police issued warnings to people they caught using illegal fireworks or lighting fireworks in restricted areas. This year, because of extreme fire conditions on the east bench and mountainside, officers will be giving citations.
This is a joint effort which includes Centerville and North Salt Lake Police. They say officers will be patrolling restricted areas and working overtime shifts as well. Bountiful Police Department Lt. Randy Pickett says, "The officers would stop, they would confiscate the fireworks, they would issue you a citation, and you would have to appear in court. The juveniles will have to appear in juvenile court."
Police admit that enforcement can be difficult. A spokesperson for the Salt Lake County Sheriff's Office says their deputies are aware of the higher fire danger and will issue citations if people are caught lighting illegal fireworks. That is a class B misdemeanor, which carries a maximum penalty of six months in jail and a fine.
Police are encouraging people to call them if they see anyone using illegal fireworks or lighting fireworks in a restricted area. You can find out which areas are restricted and see a list of all legal fireworks by following the links on our Web site.
"We don't want to ruin anybody's holiday fun. We just want to keep it safe," Raban says.
In addition to illegal fireworks, UHP is also cracking down on aggressive and impaired drivers.
×
Related links
Most recent Utah stories