Estimated read time: 3-4 minutes
This archived news story is available only for your personal, non-commercial use. Information in the story may be outdated or superseded by additional information. Reading or replaying the story in its archived form does not constitute a republication of the story.
SALT LAKE CITY -- Some recovering users in Utah's drug court system can't stay away from the methamphetamine derivative Ivory Wave, which is marketed at various smoke shops as simple bath salts.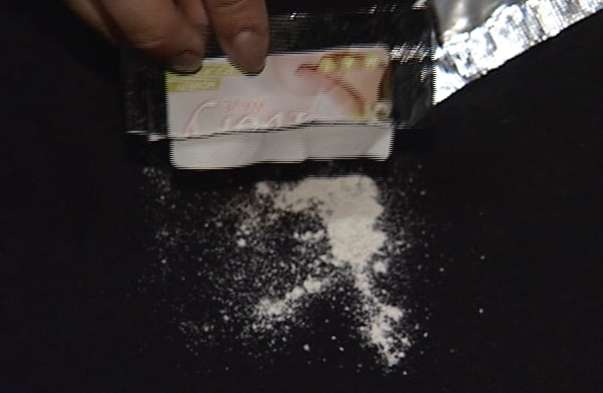 Methylenedioxypyrovelerone, mephedrone, or Ivory Wave -- as it is called on the streets -- is a stimulant that manifests meth- and cocaine-like effects, including rapid heartbeat, euphoria and increased anxiety, as well as hallucinations in some cases.
But police officers who are encountering more and more users of the stuff are saying that's not all it does. The substance can cause panic attacks and varying levels of psychosis from sleep withdrawal as well as addiction at higher doses. And coming off the high obtained from sniffing, injecting or smoking the substance can be even more dangerous, including depression, lock jaw and even kidney pain.
Ivory Wave is packaged as a bath salt, sometimes with a floral pattern on the label. But also on the label are warnings not to consume alcohol or operate heavy machinery after using the product.
"Is it getting to the point where taking a bath is dangerous?" Van Wagoner said, facetiously. "That's a ridiculous disclaimer. It's clear that the manufacturer knows that people are going to ingest this internally. It's not a bath salt. They're just marketing the product that way to get around the FDA's regulations."
---
People just don't know what this stuff is going to do to them.
–Sgt. Scott Van Wagoner
---
#vanwagoner_q
Recovering heroin addict Tony Davidson, who is currently incarcerated as part of a drug court program, told KSL that Ivory Wave is "just like Spice. It's something you can get away with while you're on probation. You won't show up dirty in a test for it."
He said the substance is widely known among his peers and most believe it is a "pretty powerful drug." While he wouldn't say if he's tried it, Davidson said Ivory Wave is pretty easy to get.
"It's really troubling and disconcerting," said drug court Judge Randall Skanchy. He added that the fact that Ivory Wave is untestable at the moment is appealing to a lot of people.
"The drug community is always a step ahead of law enforcement, a step ahead of drug courts, and therefore we have something new that's identified and it will take us a month, a year to catch up to it in terms of legislation and other ways to address it before we can actually do something about it," Skanchy said.
A bill set to be discussed by Utah lawmakers sometime this week, identifies at least 15 different chemical substances that have abuse potential and serious side effects but are not already included on Utah's controlled substance schedules.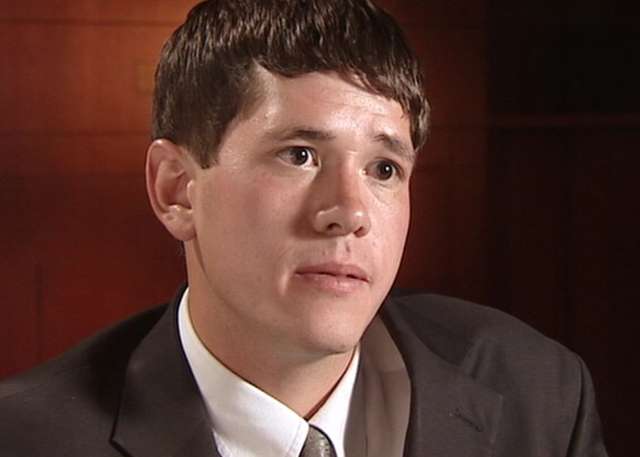 HB23 sponsor, Rep. Gage Froerer, R-Huntsville, said every time they change the law to include something newly available on the streets, chemists change their formulas and end up avoiding the regulation, making it tough to keep an eye on street use of various drugs and drug-like substances.
Some substances, Froerer said, are also used in medical testing and outlawing them might hamper certain research projects being done to better people's lives.
"It seems to me that once you make this illegal, there's something that is going to take its place," Van Wagoner said. "I don't think we can address it quickly enough with the lawmakers to make a difference in our community, or not rapidly enough to make a difference before someone harms themselves."
Just two weeks of using Ivory Wave consistently, he said, results in physical deterioration similar to that of a person who has used meth for six months -- leaving a pallid complexion and an unhealthy, emaciated frame.
"It's our biggest problem right now," Van Wagoner said, adding that Ivory Wave has replaced Spice in popularity throughout the state. He said he wishes smoke shops would just stick to selling smokes.
"These are illicit chemicals that a smoke shop proprietor is selling. They don't have the proper credentials to be distributing chemicals," he said. "People just don't know what this stuff is going to do to them."
-----
Story written with contributions from Jennifer Stagg and Wendy Leonard.
×
Related stories