This archived news story is available only for your personal, non-commercial use. Information in the story may be outdated or superseded by additional information. Reading or replaying the story in its archived form does not constitute a republication of the story.
SALT LAKE CITY -- Trial is underway on a lawsuit against the U.S. Forest Service involving the death of an 11-year-old boy who was mauled by a bear in American Fork Canyon.
The family of the boy, Samuel Ives, is suing the the forest service for $2 million.
Sam Ives was pulled from his tent by a black bear and mauled to death in 2007, in the exact same campsite were a man had been attacked by a bear earlier that day.
---
It doesn't get any easier. It never does. I just hope no one else has to go through this.
–Kevin Francis
---
Monday Sam's father, Kevin Francis, said it's tough to relive the terrible memories as trial begins.
"It doesn't get any easier. It never does. I just hope no one else has to go through this," he said.
The family says the forest service did not do anything to warn people of the previous bear attack and keep people out of that campsite until the bear could be caught.
The previous bear attack happened to Jake Francum, who testified Monday the bear ripped into his tent and snatched his pillow. As the first witness for the plaintiffs, Francum said he thinks the forest service was negligent.
"There's one campground all by itself within a mile of anything else. There's nothing around. It just could have been stopped (with a) piece of tape across the campground, or a sign right there that was posted there. There's a main gate up the road that couldn't been closed down," Francom said.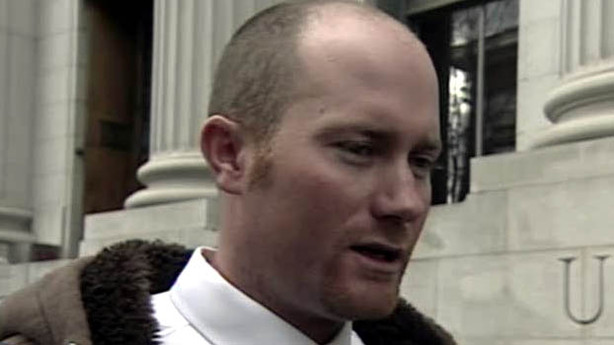 Government lawyers say warning signs were already posted. There were bear warning signs posted in the Forest Service Timpooneke campground a couple of miles away, and campers there were warned.
State wildlife agents tried to find and kill the bear after the first attack, and cleared the camp area of things that might attract it.
Ives' family arrived later that day. The fatal attack happened that night. The bear was found the following morning and put down by the Division of Wildlife Resources.
The trial will continue through Friday. It's a bench trial, meaning the judge will ultimately decide if the U.S. Forest Service was negligent in not providing a better warning to campers that a problem bear was in the area. The judge has already said a decision won't be announced until the end of the month.
------
Written with contributions from Randall Jeppesen, Sam Penrod and The Associated Press.
---
×
Related Stories