This archived news story is available only for your personal, non-commercial use. Information in the story may be outdated or superseded by additional information. Reading or replaying the story in its archived form does not constitute a republication of the story.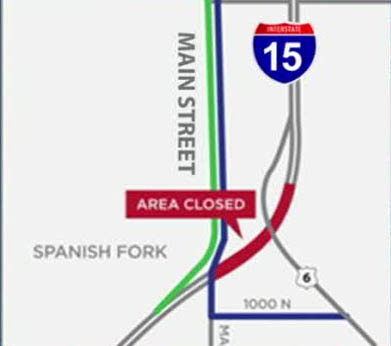 UTAH COUNTY -- Traffic will shift onto another section of new concrete on Interstate 15 in Utah County this weekend. The transition may cause some traffic congestion.
Starting at 10 p.m. Friday, southbound I-15 between American Fork and Lindon will have lane restrictions as crews shift traffic onto three new concrete lanes. A fourth lane will remain closed for about a week.
Starting Monday, I-15 will close in both directions between the Spanish Fork Main Street interchange and U.S. 6 for three consecutive nights. Lane restrictions will begin each night at 9 p.m. with the full closure from 11 p.m. to 5:30 a.m. Some delays are expected.
Crews will be placing beams for the new U.S. 6 bridge over I-15. The new combined Spanish Fork Main/U.S. 6 interchange should be completed by December 2012.
×
Related Stories