This archived news story is available only for your personal, non-commercial use. Information in the story may be outdated or superseded by additional information. Reading or replaying the story in its archived form does not constitute a republication of the story.
PARK CITY -- The world's most prestigious athletic competition outside of the Olympics -- the FIS Freestyle World Ski Championships -- kicks off today in Park City.
Erin Grady, communications manager for the event at Deer Valley, says this is the second time Park City will host the event.
Wednesday's Event Calendar
| Time | Event | Location |
| --- | --- | --- |
| 9:15 - 10:15 a.m. | Ladies' Mogul Qualifications | Deer Valley |
| 9:30 a.m. -1:45 p.m. | Ladies' & Men's Ski Slopestyle Qualifications | Park City |
| 11:35 a.m. - 1 p.m. | Men's Mogul Qualifications | Deer Valley |
| 1:45 - 2:50 p.m. | Ladies' and Men's Mogul Finals | Deer Valley |
| 3 - 3:15 p.m. | Awards immediately following competition | Deer Valley |
| 7 - 10 p.m. | Opening Ceremonies | Park City |
| 10 p.m. | Fireworks | Park City |
<a href=http://www.deervalley.com/skiing_activities/2011-world-championships/events-schedule.html>Deer Valley</a>
"We had the privilege of hosting the World Championships in 2003, the year after the Olympics. We're the only resort in North America to actually get the bid twice. It's back this year and we're doing it in conjunction with Park City Mountain Resort, so it's really a town-wide event," she explained.
John O'Brien, director of Wasatch Freestyle said, "The World Championships only happen every other year. So it's every two years. It's the biggest event that we have in skiing."
"As far as athletes coming in, they're celebrities in their own rights. A lot of Olympic medalists will be here on those runs."
Competition begins Wednesday and runs through Saturday. A celebration is set for Wednesday evening on Park City's Main Street, complete with an Opening Ceremony featuring Julian Marley.
O'Brien says some teenage athletes will help prepare the course.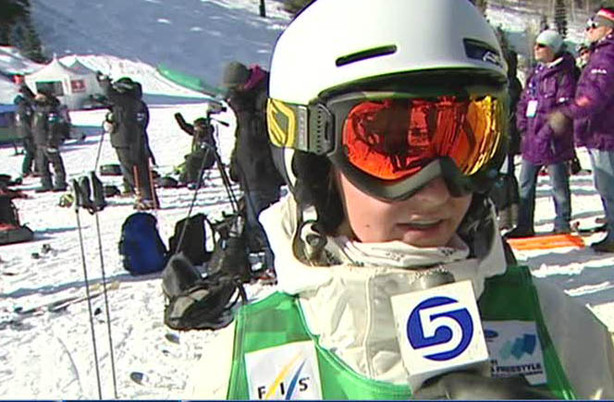 "They come down the course before the athletes," he explained. "They make sure the timing system is working. They make sure the judges are all warmed up and everything is well with the course before the event actually begins," he explained.
Tali Peters, 15, said, "It's a great experience to be training with these world level athletes and just to be around people who are speaking different languages and are just amazing skiers."
All events are free to the public. For a complete schedule of events, click here.
------
Story written with contributions from Alex Boye.
×
Related Links