Estimated read time: 3-4 minutes
This archived news story is available only for your personal, non-commercial use. Information in the story may be outdated or superseded by additional information. Reading or replaying the story in its archived form does not constitute a republication of the story.
SALT LAKE CITY -- The National Weather Service's windchill warning for the state says gusts are sending temperatures on a nose dive into dangerous conditions -- particularly overnight, in which exposure can easily lead to frostbite or even death.
In others words, forecaster Nanette Hosenfeld stressed, it's going to get really, really, incredibly cold out there tonight, and the advisory will stay in effect through 10 a.m. Wednesday.
Wind chill compounds freezing effect
Overnight Wednesday into Thursday, the low in St. George will feel like 10 degrees. In Davis County and the Salt Lake area it will feel like negative 16.
About 2 p.m. Tuesday, the coldest windchill in the state was at Snowbasin. The temperature was logged at negative 10 degrees, but with 48 mph winds, the windchill brought it to negative 40.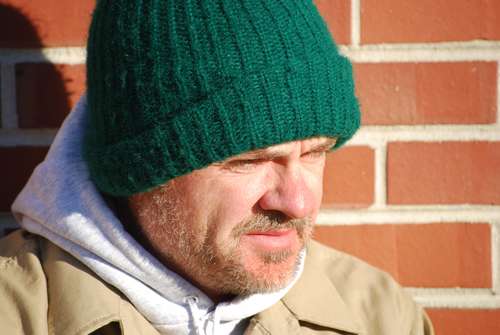 The problem, Hosenfeld said, is that it is already cold out there because of the storm that passed through.
"The clouds, which act like a blanket and keep us warm, have cleared out," he said.
The cold weather forced Brighton Resort to cancel night skiing Tuesday. Brandon Dodge with Resort Snow Safety said if the power were to go out, and the chair lifts stop, that could be disastrous.
"It's just too long to leave somebody exposed up in the free air until we can enact a rope evacuation," Dodge said.
Even colder air to the northeast of the state is being ushered down the canyons, making it worse, Hosenfeld said.
"It comes spilling down the mountain, and it accelerates like you accelerate your car," she said. "By the time it hits the valley floor it's really moving."
Typically, the strong, gusty winds linger at mountain tops where there is less friction and few obstacles (such as buildings) to break the flow, she said.
These cold canyon blasts, however, are wreaking havoc with travelers and creating potentially dangerous conditions, especially for high-profile travelers. Kaysville and Centerville on Tuesday had already been buffeted with 60 mph winds, and the same conditions are hitting St. George.
People, animals urged to stay indoors
Meteorologists are describing the weather as deceptively cold.
Homeless advocates are asking everyone to keep a look out for people on the streets. With temperatures forecast near zero degrees, Rescue Mission of Salt Lake house manager Don Hill is asking anyone who sees a homeless person outside to encourage them to go to a shelter.
Signs of Frostbite
The Centers for Disease Control and Prevention has these warning signs for frostbite and says medical attention should be sought immediately:
A white or grayish-yellow skin area
Skin that feels unusually firm or waxy
Numbness
"Come to the shelter. Get some warm clothes, get blankets and just stay inside," he said.
Hill said there's really no way for anyone to be prepared to sleep on the streets in this kind of cold.
In the Uintah Basin area, with its multiple canyons and bowl-shaped topography, temperatures will dip to negative 23 Tuesday night. With windchill, it will feel like negative 45.
Under such conditions, the National Weather Service advises that frostbite and hypothermia can easily happen.
John Fox, animal cruelty investigator with the Utah Humane Society, added that these conditions are "too cold for man or beast," urging dogs and cats to be brought in out of the wind and cold.
"Just imagine your spouse putting a chain around your neck and putting you outside for the night and saying you'll be fine 'til morning," Fox said. "It won't work.'"
Canine or feline companions should be brought into the basement or garage and given warm bedding and plenty of food and water, Fox stressed.
Larger domesticated animals such as cattle and horses are more equipped to deal with the bitter cold -- as long as they have good body flesh, Fox said.
"As long as they have plenty of meat on them, they can turn their butts to the wind and gather together and kind of tough it out."
-----
Story written with contributions from Amy Joi O'Donoghue, Paul Nelson and Sarah Dallof.
(Mountaintop photo courtesy Ray Boren)
×
Related links
Most recent Utah stories