This archived news story is available only for your personal, non-commercial use. Information in the story may be outdated or superseded by additional information. Reading or replaying the story in its archived form does not constitute a republication of the story.
LOGAN -- The NBC hit show "The Biggest Loser" has inspired plenty of people to lose weight, on the air and off. One Logan man is determined to shed serious pounds in his neighborhood gym with the help of a personal trainer with a celebrity connection.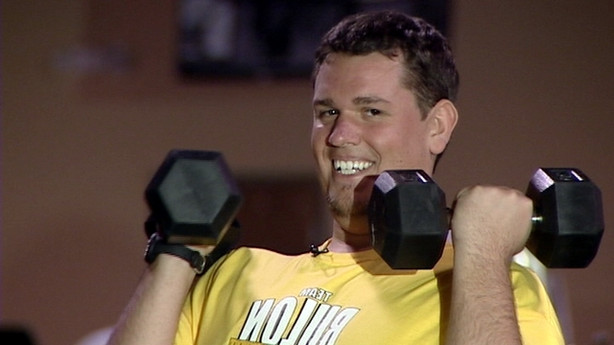 "Trying to do it by myself beforehand, I would have never made it this long," says Jared Sagers as he prepares to start a workout. This time he relies on fresh motivation.
Olympic wrestling gold-medalist Rulon Gardner is a contestant on the show this season. He and his wife run the Rulon Gardner Elite Training Center in Logan. So, while Rulon is sweating off the pounds on the air, his wife Kamie is helping Sagers aim for his personal gold.
"I've always wanted to lose weight," says Sagers. I've always been a huskier kid."
This time? No excuses.
Related:
"Kamie's a trainer, I needed to lose weight," he says. "This was a perfect opportunity, I couldn't pass it up."
Kamie pushes Sagers in the gym. She counts off the sit-ups as he grimaces and growls, digging deep to keep going. She sets the treadmill on a faster speed, as he picks up the pace.
"He is super, super motivated," says Kamie Gardner.
His goal? Lose 100 pounds by July 4th. He started New Year's Day.
"Thiry-one days in, 23 pounds lighter, and just trying to live a healthier lifestyle," says Sagers.
So, far Kamie is pleased with the progress, and the impact that her husband's quest is having in their hometown.
"With Rulon going on 'The Biggest Loser,' it's awesome to see how many people he's motivated, not even being here, but just by him making this big change."
So why can't Kamie Gardner push her husband to drop 100 pounds?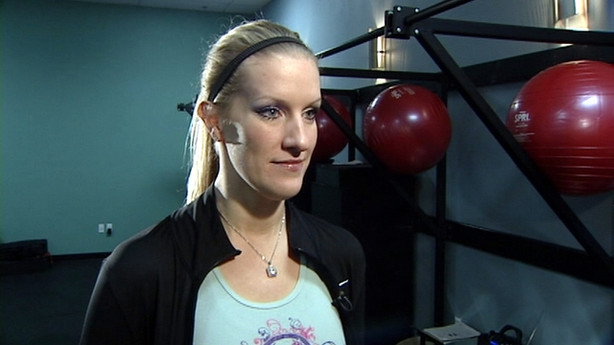 "He's always been the motivator for me. I just don't like to eat as much as he does," she says with a laugh.
Much like the contestants on "The Biggest Loser," Sagers created accountability for himself. He started a blog, invites anyone to watch his workouts, and cut off communication with his family.
Sagers wants to take it off, and keep it off, and knows that's a lifestyle change.
"We've changed my eating habits," he says. "We've changed the way I handle stress. Those are huge in keeping the weight off."
We'll check in with Jared Sagers again as he continues his journey to lose 100 pounds by Independence Day.
Be sure to tune in and root for Rulon on "The Biggest Loser."
E-mail: jboal@desnews.com
×
Photos
Related Links
Related Stories