This archived news story is available only for your personal, non-commercial use. Information in the story may be outdated or superseded by additional information. Reading or replaying the story in its archived form does not constitute a republication of the story.
SALT LAKE CITY -- A Santaquin man was arrested on a myriad of charges Saturday after leading Utah Highway Patrol troopers and Lehi police officers on a chase that spanned two counties.
It began at about 6:45 a.m. when a Lehi police officer noticed a reckless driver traveling northbound on I-15 in Lehi, Utah Highway Patrol Sgt. Greg Lundell said. The man was initially clocked in at 100 mph, but increased his speeds to as high as 120 mph, according to Lehi police Sgt. Kenny Rose.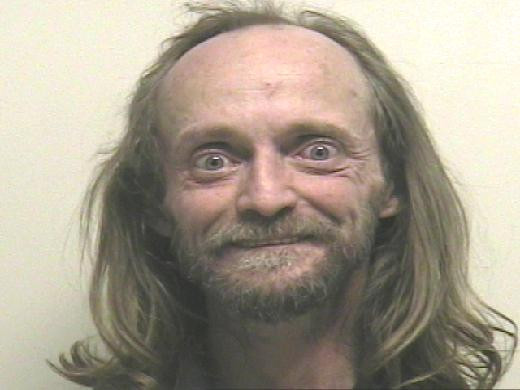 The officer followed the vehicle until around 7200 S., but terminated the search because he was alone and a relatively new officer, Rose said. The officer then called the Utah Highway Patrol.
Lundell said a trooper had first noticed the vehicle and began to follow it near 4000 S. in Salt Lake County, but didn't initiate his lights. He arranged for additional units to back him up, and attempted to stop the vehicle when it began to slow down on the eastbound I-80 interchange.
One trooper pulled in front of the vehicle while another pulled up behind and turned on his lights, but the suspect instead pulled to the right, clipping the trooper's vehicle and damaging a light.
"The damage was really minor," Lundell said.
The troopers performed a PIT maneuver on the suspect vehicle and the man and his male passenger were taken into custody by Lehi police. Rose said the driver was assaulting his passenger as he drove, prompting the man to try and get out of the car.
The driver, Chad J. Finch, 42, was arrested and booked into the Utah County Jail for investigation of possession of drug paraphernalia, fleeing, reckless driving, assault, possession of Spice, DUI, having an expired drivers license and speeding -- 120 mph in a 65 mph.
The passenger was later released from custody. No one was injured in the incident, but South Salt Lake police continue to investigate the crash between the two vehicles.
Story written by Emiley Morgan with contributions from Wendy Leonard.
×