Estimated read time: 3-4 minutes
This archived news story is available only for your personal, non-commercial use. Information in the story may be outdated or superseded by additional information. Reading or replaying the story in its archived form does not constitute a republication of the story.
OREM -- Sundance is not the only festival going on in this week. The LDS Film Festival at the SCERA Theatre in Orem is celebrating its 10th anniversary and the debut of its first foreign language film.
Organizers insist their festival targets an audience beyond Latter-day Saints. The LDS Film Festival began 10 years ago when the genre was booming.
There are fewer movies made for that audience now, but the filmmakers are still working. Organizers say that's the misconception about this festival.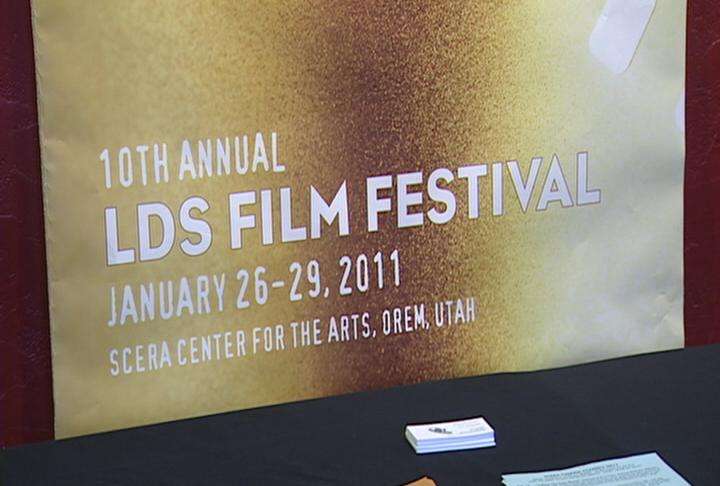 Brandon Smith, the festival's technical director said, "The filmmakers are still here, just producing content for different markets. A lot of people think they're going to come and see a lot of sappy, seminary videos, but really only about a third of the content is actually LDS driven with LDS themes."
He continued, "A lot of it is just every day, kind of feel good stuff. We would just like people to know there are very talented individuals that are contributing to this film community and it's a great time for us to come together and to really exhibit all of that in one place."
Thursday night, there was a receptive audience for the festival's first foreign language film.
From Italy comes "The Book of Life." Italian TV performer and mime, Marco Lui, wrote, directed, produced and stars in the film about a teacher searching for a love he found before he was born.
---
A lot of people think they're going to come and see a lot of sappy, seminary videos, but really only about a third of the content is actually LDS driven with LDS themes.
–Brandon Smith
---
"This is a very exciting thing for us because the movie came out just a couple of months ago in Italy," said Ugo Perego, the U.S. representative of the film. "The movie wasn't even here in the United States two weeks ago, so we had to have a DVD shipped that we could work on and we added the subtitles, we didn't sleep for about a week and a half to get everything ready and be a product that was good enough to be shown at the LDS Film Festival."
The filmmaker is well known in one medium but decided to use his own savings to make this movie.
Lui is a returned missionary who served in Sicily from 1997 to 1999. Ugo, a Ph.D. with Sorenson Molecular Genealogy Foundation was his teacher in the MTC. He described Lui, "Absolutely rare... for one thing, when he was ready to go on a mission, he was already known in show business. He received a very lucrative contract and it turned it down to go on a mission and that's very hard."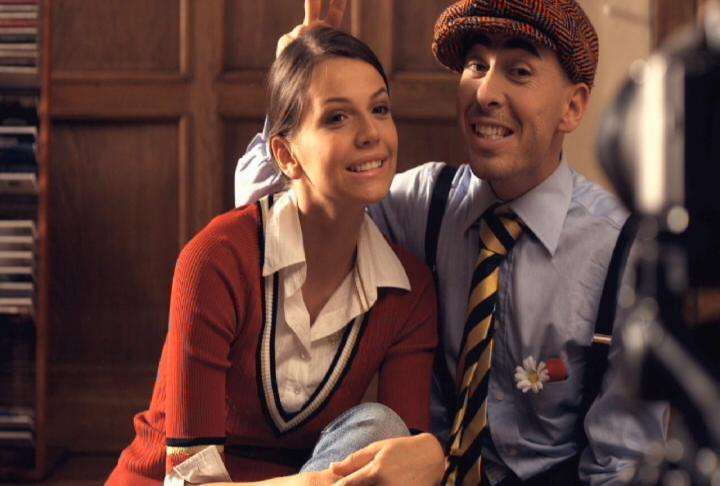 "He made the right choice, he's never regretted it," Ugo continued. "He came home and he had all the opportunities available to him. He's a very creative and talented individual. People really like working with him but he's not shy about his beliefs."
The film, Ugo says, was not made just for Latter-day Saints.
"You don't have to be a Latter-day Saint to welcome, accept and enjoy the movie. Everyone that has good feelings for good movies for life, for friendship, for love, for a Supreme Being -- they would embrace the movie," he said.
The audience rated the film as "excellent" and written comments were also very positive. One filmgoer said, "It was a life-changing experience." Another wrote, "Refreshing, not like anything I've seen before."
Festival organizers have added another screening for "The Book of Life" Saturday night at the Scera Theatre in Orem at 9:30. The filmmaker hopes to attract a distributor here or in Italy.
E-mail: cmikita@ksl.com
×
Related links
Most recent Utah stories