This archived news story is available only for your personal, non-commercial use. Information in the story may be outdated or superseded by additional information. Reading or replaying the story in its archived form does not constitute a republication of the story.
SALT LAKE CITY -- Police are looking for two men who teamed up to steal a one-of-a-kind Utah Jazz jersey from the Les Olson Company.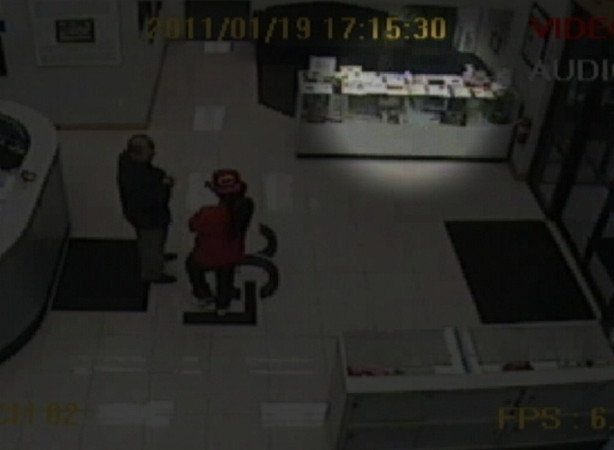 Police say the men came into the store at 3244 S. 300 West on Wednesday around 5:15 p.m. Surveillance cameras caught one of the men pulling the jersey from a glass display case while the other man chatted with an employee.
Police say the jersey was presented to the company in 2006 to celebrate its 50th anniversary. It was signed by Jazz team members and is valued at more than $1,000.
Police say the men took off in a white, 2-door Mitsubishi Gallant that is missing the left driver's side hubcap. The first suspect is described as being 5-feet 8-inches tall with short dark hair wearing gray shorts and a dark jacket. The second suspect is 5 feet 5 inches with long, dark dreadlocks and wore a red shirt and cap.
Anyone with any information is asked to call South Salt Lake Police Dispatch at 801-840-4000.
×