Estimated read time: 2-3 minutes
This archived news story is available only for your personal, non-commercial use. Information in the story may be outdated or superseded by additional information. Reading or replaying the story in its archived form does not constitute a republication of the story.
John Hollenhorst ReportingA sand and gravel company is promising to clean up its act after a chorus of complaints and a huddle with city leaders.
One neighbor in South Weber, who did not want to be identified, has already decided to move out because he doesn't trust the company to fix the problem.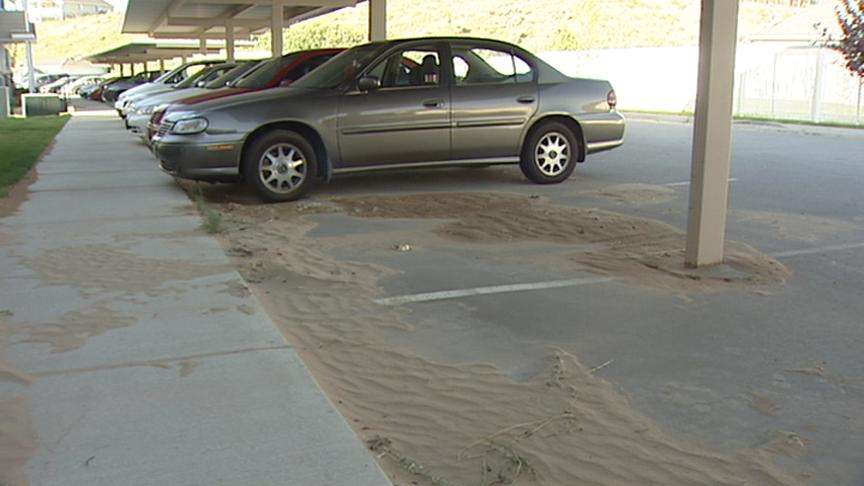 Complaints about dust from gravel pits are a dime a dozen up and down the Wasatch Front. When the wind blows out of Weber Canyon, the air fills with sand. Waves of it float from the Staker & Parsons gravel pit toward nearby homes.
It makes little dunes and shallow drifts an inch or two deep. The grit piles up around cars and against curbs. One resident sweeps every day. The sand keeps coming back so he's moving out. He says, "I can't stay, for personal health reasons and personal damage reasons, personal property damage."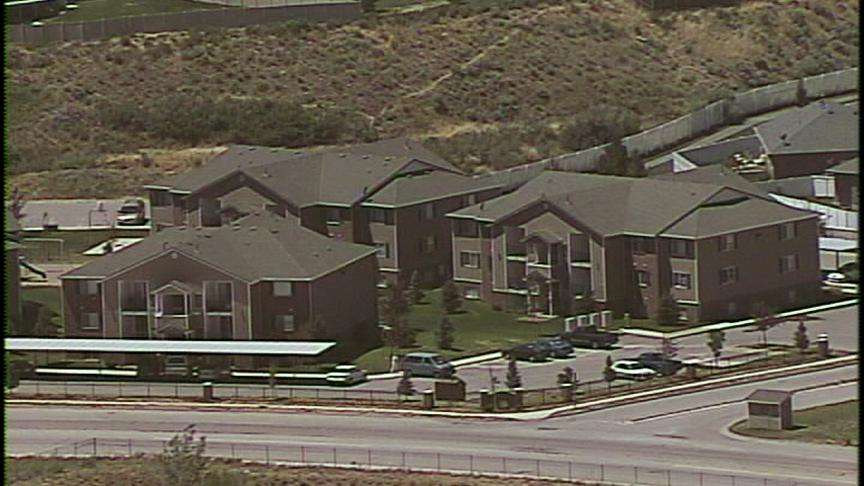 His air filter is jammed with sand. He wants Staker & Parsons to pay for car damage. He says, "And the sand particles, John, they get in the window seal. Heck, they squeak and rattle and roll. And you're going down the road, you can't even sing along to the 'Beach Boys' for heck sakes."
After just a few minutes there, I started to notice grit in my teeth, and something funny in my nose. But the company and city officials say they don't believe there's a health issue.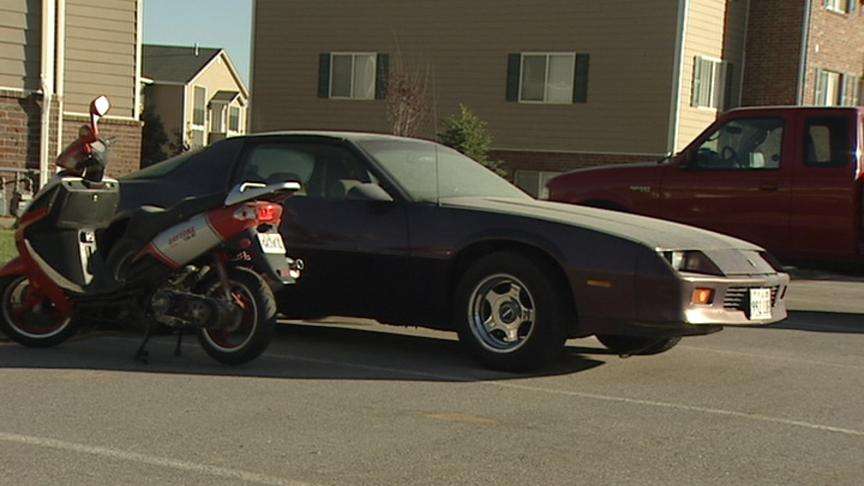 The mayor and city manager say complaints shot up a few weeks ago. So they held a meeting with the gravel company. Joseph Gertge, Mayor of South Weber City, said, "They've agreed that they dropped the ball a little bit in a couple of areas."
The company said it didn't move fast enough to cover exposed sand when it began excavating a new area. It's windier and closer to homes. The company promises several clean-up strategies.
But a long-time resident says it's not a new problem. She's simply adjusted. Denise Smith said, "We do get a lot of sand. But we knew moving in here that it's a windy area, and we're right next to the gravel pit. So you take what you get."
As far as we know, the company has not been hit with any violations. But it raises a question whether state laws are tough enough.
City officials adopted stricter standards, but penalties are mild: nothing for the first violation, $50 for the second.
×
Most recent Utah stories