This archived news story is available only for your personal, non-commercial use. Information in the story may be outdated or superseded by additional information. Reading or replaying the story in its archived form does not constitute a republication of the story.
(Photo: Utah Department of Public Safety)
PROVO — A Utah Highway Patrol trooper was hit on Saturday while investigating a traffic accident in Provo Canyon near the Sundance exit.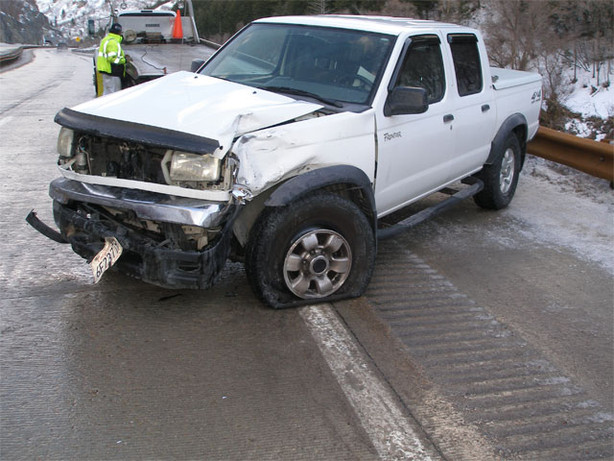 Trooper Sterling Clark was parked while investigating a crash just before 10 a.m. when another car lost control and crashed into Clark's vehicle and injured the trooper, who was taken to a Provo hospital for evaluation. UHP spokesman Sgt. Ted Tingey said Clark sustained minor leg injuries.
The driver of the vehicle that hit the trooper was cited for speeding and failing to move out of the lane closest to where the earlier accident was under investigation.
Saturday's crash brings the total number of troopers hit so far this year to six. Last year, 21 troopers were hit, seven of them in December. Many of the accidents were due in part to drivers going too fast on snowy and icy roads.
"Roads were wet, but the overall factor is speed," Tingey said of the most recent trooper injury.
E-mail: sfidel@desnews.com
×
Related Stories