Estimated read time: 1-2 minutes
This archived news story is available only for your personal, non-commercial use. Information in the story may be outdated or superseded by additional information. Reading or replaying the story in its archived form does not constitute a republication of the story.
SOUTH SALT LAKE — Police have arrested two Sudanese refugees in connection with the fatal shooting of a Salt Lake City man late Friday.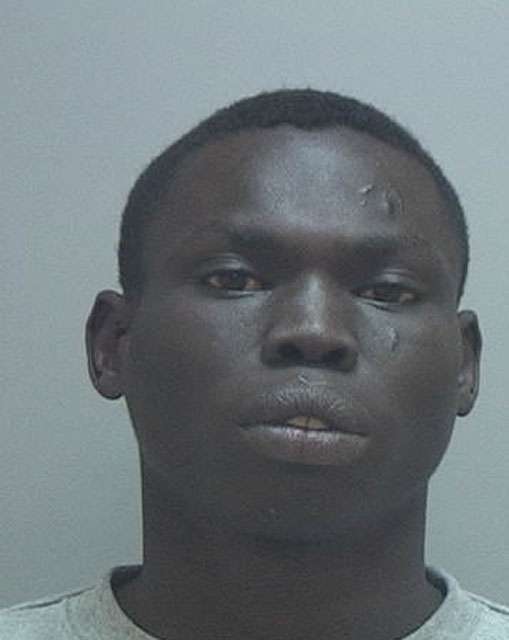 There were several people in a white Dodge Durango eastbound on state Route 201 near 1100 West when Mohamed Hassan, 22, was shot in the head at point-blank range shortly before midnight following a dispute, according to Utah Highway Patrol Sgt. Ted Tingey. Troopers questioned some occupants of the vehicle, but several others scattered, Tingey said.
One of those who fled the scene, Akol Gabriel Joker, 20, a Sudanese refugee living in Salt Lake City, was later arrested and booked into the Salt Lake County jail for investigation of murder and possession of a firearm by a restricted person. Tingey said he was believed to be the shooter and was well known to law enforcement.
A second suspect, Idrees Adam Idrees, 21, of Salt Lake City and also originally from Sudan, was arrested and booked for investigation of murder. Tingey did not specify his alleged role in the killing.
Hassan was also a Sudanese refugee, Tingey said.
Court records show several cases involving Joker since 2008, including convictions for marijuana possession, theft, burglary and attempted riot. He and Idrees were members of the Young African Killers gang, but the shooting was not believed to be gang retaliation, Tingey said.
Joker and Idrees were co-defendants in a 2008 aggravated burglary and assault in Taylorsville. Those charges were dismissed. Idrees has been convicted of two other assaults.
Story compiled with contributions from Steve Fidel and Paul Koepp.
×