This archived news story is available only for your personal, non-commercial use. Information in the story may be outdated or superseded by additional information. Reading or replaying the story in its archived form does not constitute a republication of the story.
MURRAY -- Ahmed Ahmed, 11, thought it looked fun.
"I thought it was a good game. I didn't know it was a dangerous game," he says.
Some kids call it "pass out." Others refer to it as "knock out." And some even refer to it as the "monkey space thing," according to a police report.
Whatever the verbiage, police, school officials and emergency room doctors say it has the same result: it could be potentially fatal.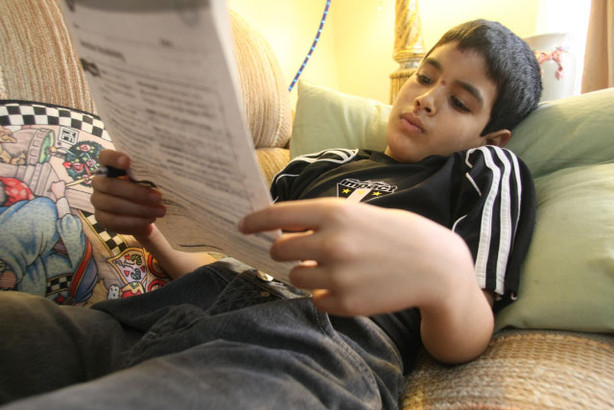 For years, juveniles have played a game that involves choking or cutting off a person's air to the point that they faint or pass out. Sometimes the game involves punching the victim's stomach or making heavy chest compressions. Some children then try to slap or shake their friend back to consciousness.
Tuesday, the game landed Ahmed in the hospital. He was in relatively good condition Wednesday with several noticeable scrapes on his face and a giant goose egg on his forehead.
Ahmed said he was outside James E. Moss Elementary School, 4399 S. 500 East, at recess on Tuesday afternoon when he saw some classmates playing the fainting game. He said they asked him how old he was, and then convinced him to give it a try.
"This is the first time I've played it," he said Wednesday. "I felt bad. I felt dizzy, so dizzy."
The students had Ahmed "breathe in and out 16 times while holding his breath, followed by the other individuals punching/hitting him in his chest and stomach area," according to a report from the Granite Police Department.
They asked him if he "wanted to get knocked out," which included pushing on his chest when he finished breathing.
The process caused Ahmed to faint and fall face first onto the concrete ground. He said Wednesday he did not remember what happened. But other students told him that after he was done with the breathing part of the game, he ran a little bit and fell on his face.
"I wasn't seeing anything," he said. "I didn't know what I was doing."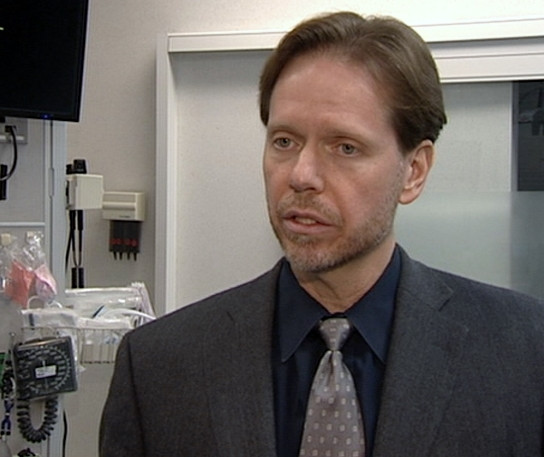 A Granite police officer went to the home of the boy's "emergency contact," a relative, who picked him up from school. The relative found Ahmed lying down with an ice pack on his head. He also had cuts on his face and a bloody nose and lip, according to the report.
The officer contacted Unified Fire Authority paramedics, who transported the boy to Primary Children's Medical Center.
Some of the students involved later told police, "They believed if you're 10 or 11 years old that you would be OK to get knocked out ... (but) if you were 9 that you could die."
Dr. Charles Pruitt, a pediatric emergency medicine doctor at Primary Children's Medical Center, said that's not the case. Anytime any person of any age does it, it could have severe results.
"When you cut off oxygen to the brain, you have seconds to minutes before causing irreparable brain damage," Pruitt said. "Anytime you're cutting off blood circulation to the brain you're starving it."
One of the students allegedly involved told police he learned about "getting knocked out" by another student who did it to him during the first recess, according to the police report.
Another student said he was "playing a 'bad game' called 'fainting' with his friends" when another student came up to them and asked if he could play, too, the report states.
The students were reportedly all fifth-grade boys. All of the four or five boys involved in the game were suspended from school through the end of the week. The students were suspended under the Safe Schools policy, said Granite School District spokesman Ben Horsley.
"It's an on-and-off-again problem," Horsley said. "It's something that happens on occasion despite our best efforts to educate the kids to the contrary."
Ahmed said he was not suspended but will stay home the rest of the week because of his injuries. He said Wednesday he still gets dizzy when he tries to walk.
---
When you cut off oxygen to the brain, you have seconds to minutes before causing irreparable brain damage.
–Dr. Charles Pruitt
---
Ahmed's mother, Wijdan Khadhir, said she had never heard of such a game and was shocked when she learned her son was injured by it. She said it was "very scary" and that her son was in "terrible condition" after the accident.
"It was a very, very bad situation," she said.
Khadhir said she wanted to encourage all parents to talk to their children about the dangers of the pass out game. In 20 years of work, Pruitt said the fainting game is a problem that he has seen in clusters.
"It never seems to go away completely. There will be periods where we see a few, then don't see any for weeks and months," he said.
The death rate of boys playing the game is greater, Pruitt said, which he attributed to adolescent boys generally being bigger risk takers.
"There's a fair amount of peer pressure involved. A group of adolescent boys get together and say, 'Let's try it' or 'I've seen someone do this.' One thing leads to another and the next thing you know you have a dead child," he said.
Other potential complications from playing pass put include seizures, broken bones from falling, hemorrhaging of the eyes and broken blood vessels right above the area where the patient is choked.
Although Pruitt strongly encourages adolescents to never playing the fainting game, he said it's even worse when they do it alone. He noted that children should not believe that they'll be able to get away with doing it once and guarantee being safe.
"One time is dangerous. It should never be done. You shouldn't deprive your brain of oxygen," Pruitt said.
-----
Story written by [Jennifer Stagg](mailto:preavy@desnews.com</aPat Reavy, with contributions from <a href=>).
×