Estimated read time: 2-3 minutes
This archived news story is available only for your personal, non-commercial use. Information in the story may be outdated or superseded by additional information. Reading or replaying the story in its archived form does not constitute a republication of the story.
Amanda Butterfield & Randall Jeppesen Reporting One week ago, a massive crane fell on the top of a home in Orem. Ever since, that family has been living in hotels and working with insurance adjusters, contractors and engineers to get the mess cleaned up--and it's a big mess.
Most of the Clarks have moved out into hotels, but there's always someone there at night. As Clark put it, "We've had some attempt at looting, so."
Home owner Christine Clark adds, "You know what, it sucks, I mean it is awful." Neighbors and their dogs have been watching over the property. "We've had several people jumping the fence to get in," she adds. A sign outside of their home says, "Forget the dogs, beware of the owner."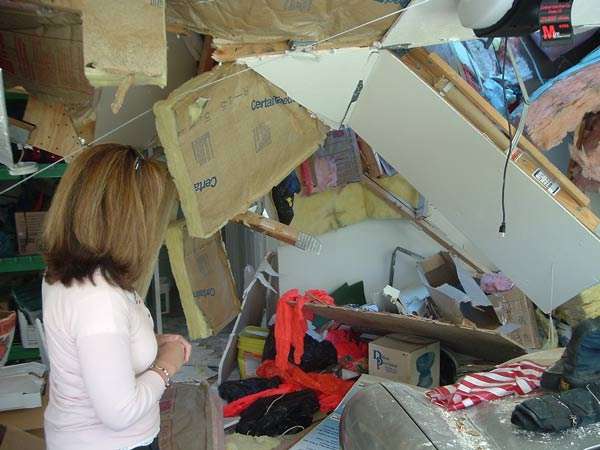 Clark says, "One day we were functioning fine as family, looking forward to our summer plans, and the next day we're out of our home."
One of the daughters watched the crane slam into the Clark's front room from the driveway and started screaming, another was inside. "My daughter came upstairs from this door," Clark explains, "and when she opened, you can imagine the insulation was all in the air."
None of the kids inside the home were in the living room. That is fortunate considering that is the room in the house where the family gathers together. They've spent a lot of money on their living room. "This room was six month remodel, crown modeling," explains Clark, "we did everything ourselves."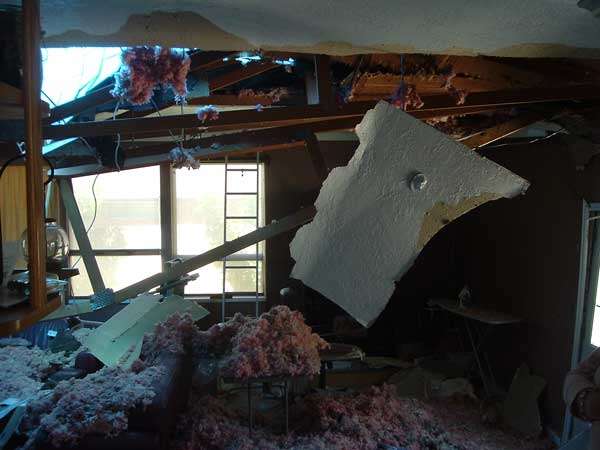 The damage continues in their garage. "Thank heavens the car is not totaled!" Clark exclaims.
The family is working on temporarily moving into a house down the road and is hoping repairs will start next week and that they won't have to pay a penny. "It was operator error with the crane company, and the crane company will be covering the expenses," Clark says.
Wagstaff Crane Company is still investigating the cause but they are paying for everything. Good news for the Clarks, and they need it. "I don't know if it will ever feel like home again," Clark says, "I think it can, but it will take some time."
It'll take about three months for renovations, and then the family can move back in, but they don't know if they want to move back; they're thinking about selling the house and moving once it's done.
×
Related links
Most recent Utah stories