Estimated read time: 2-3 minutes
This archived news story is available only for your personal, non-commercial use. Information in the story may be outdated or superseded by additional information. Reading or replaying the story in its archived form does not constitute a republication of the story.
Sarah Dallof Reporting What killed more than 400 fish in Parleys Creek? That's the question wildlife officials are trying to answer tonight.
The 400 dead fish weren't found all in one spot; they're spaced every couple of feet from Tanner Park to Sugarhouse park, and biologists say whatever killed them is very possibly human-caused.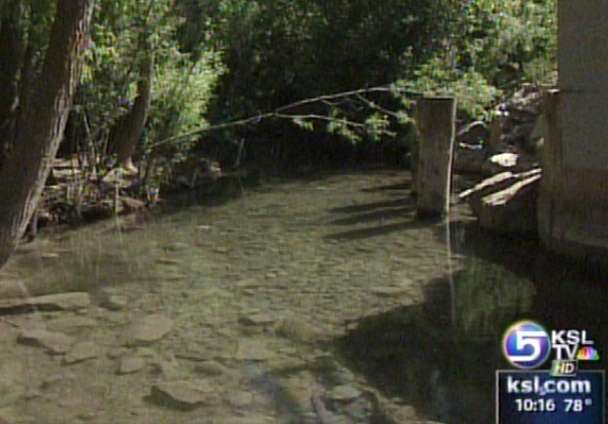 Steven and Audrey Lewis noticed the disturbing sight when they were out hiking. "A lot of dead fish, like all dead fish," Steven said. Audrey said, "I'm concerned someone has dumped something in the water because this water is pretty much underground."
So far, wildlife officials have counted more than 400 dead Bonneville Cutthroat trout, spaced from Tanner Park to Sugarhouse Park. Most were left in the river, others have been bagged and taken out of the parks to be tested by biologists.
Mike Slater, with DWR Aquatics Biologists, says, "It could be some sediment issues. We've had a lot of mud coming down the stream, lots of reports of that, which obviously isn't due to rain."
Another possibility is that chemicals spilled or were dumped into the river. Bleach and oil are the most common, but a quick check revealed no sign of those elements.
"That stuff washes through pretty quick. Unless you're right there right at the time it takes place, it's a little bit more difficult to find out what's happened," Slater said.
While the moving water washed away clues the DWR believes it also washed away the danger to the surviving fish: humans, birds, and other wildlife.
Slater said, "The public has been asking 'Can I take my dog down there?' Me personally, I would take my dog without any hesitation."
Despite the reassurance, Ozzie the dog left the park without going swimming; his owners say it's not worth the risk. "He's unhappy because he likes to swim. We won't be back until we find out what's going on," Steven Lewis said.
DWR biologists should know more when their tests come back in about a week. They believe the fish population will recover on its own. If it doesn't, however, they're prepared to step in and help replenish the area.
×
Most recent Utah stories