Estimated read time: 3-4 minutes
This archived news story is available only for your personal, non-commercial use. Information in the story may be outdated or superseded by additional information. Reading or replaying the story in its archived form does not constitute a republication of the story.
Sandra Yi Reporting Police in Ogden say Curtis Allgier wanted to avenge the death of a fellow white supremacist, William Maw, who was shot and killed by police when Maw pointed a handgun at them after a traffic stop.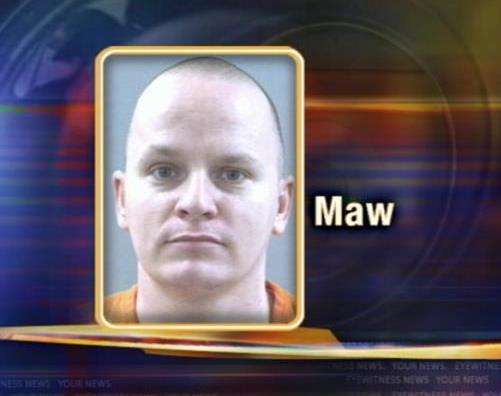 In October, an acquaintance who didn't want to be identified says she met Curtis Allgier through a friend. At the time, Allgier was on parole. Something he said that day still haunts her. "Part of his parole was that he could not go up north into Davis County or in Ogden, because while he was incarcerated, he had said that he was going to kill a cop," she says.
Police in Ogden say they were aware of that threat, which Allgier allegedly made while he was in prison. Lt. Loring Draper of the Ogden Metro Gang Unit says, "And we had information that he was going to come back into Ogden and retaliate against the officers that had been involved in the shooting."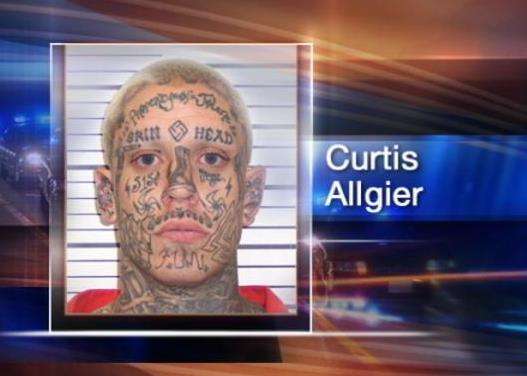 Ogden Police say prison officials alerted them about the threat. They confronted Allgier when he got out of prison. "He denied any such thing was going to take place," Lt. Loring Draper says. "He said he wasn't going to come back into Ogden, that he was going to go to Wyoming to work the oil fields."
Lt. Draper says Allgier went back to prison a few weeks later on a firearms charge. The woman who knew Allgier says she's glad he's behind bars. "He took the life of a person. I don't know about anyone else, but to me, sweet people that I know have never been dubbed Public Enemy Number One." She adds, "I was pretty much terrified of him, not only by the way he looks, but by the way he carries himself, by the way he talks."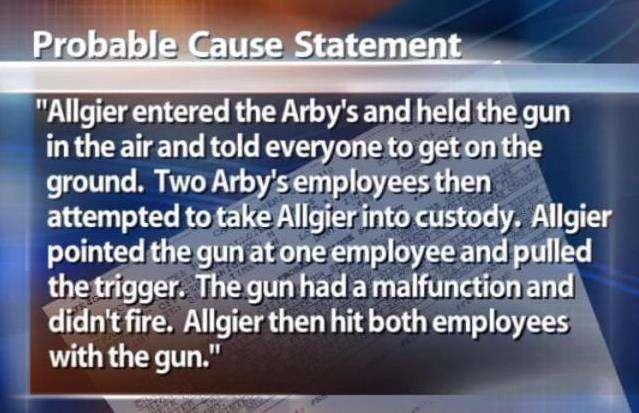 Eyewitness News has obtained jail documents that reveal new details about the shooting death yesterday of a Utah Corrections officer. The documents show Allgier wasn't shy about wielding a gun or committing violence to get his way.
According to the booking statement from the jail, Curtis Allgier tried to shoot a worker at the Arby's restaurant after his chase with police.
The booking statement reads: "Allgier entered the Arby's and held the gun in the air and told everyone to get on the ground. Two Arby's employees then attempted to take Allgier into custody. Allgier pointed the gun at one employee and pulled the trigger. The gun had a malfunction and didn't fire. Allgier then hit both employees with the gun."
Allgier's acquaintance says that had Allgier had a chance to do so, he would have hurt more people. "When I was there at the house, he had said that he was not going back to prison and that he would take out as many people as he could and that they would have to kill him before he would go back," she says.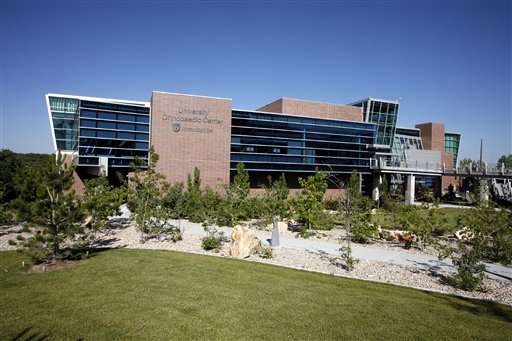 Allgier was at the University of Utah Orthopaedic Center for a medical exam yesterday morning. He was there for an MRI because of back pain. According to the booking statement, Allgier attempted to escape after he was treated and changing back into his prison clothes.
When Corrections Officer Stephen Anderson tried to prevent the escape, Allgier somehow grabbed Anderson's gun and shot Anderson in the head. Allgier then stole an SUV and took off.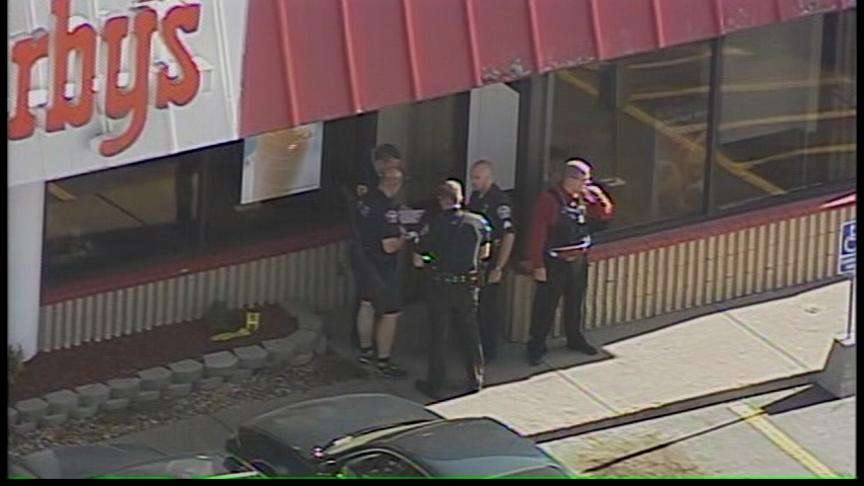 Police chased him on city streets and the freeway. Officers spiked his tires before Allgier ran into an Arby's at 1700 South and Redwood Road. A customer wrestled the gun away from the inmate and police caught Allgier hiding in an office.
Formal charges against Allgier are expected this week. He was booked into the Salt Lake County Jail on multiple charges, including aggravated murder, attempted murder and escape.
×
Related links
Most recent Utah stories