This archived news story is available only for your personal, non-commercial use. Information in the story may be outdated or superseded by additional information. Reading or replaying the story in its archived form does not constitute a republication of the story.
SANDY -- Today is January 11, 2011 -- or 1-1-1-1-1; and a West Jordan family will never forget it!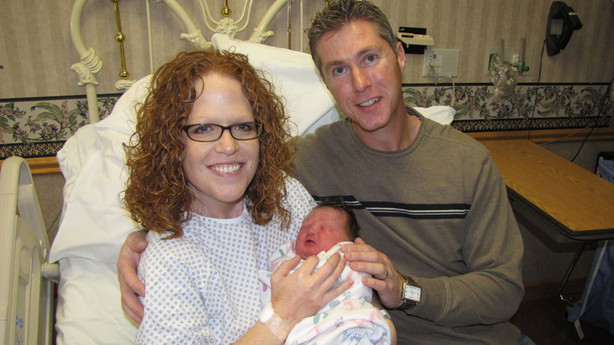 That's because at 8 pounds, 6 ounces, they welcomed Ellie Brown into the world today at Alta View Hospital. Not only was Ellie born on one-eleven-eleven, she arrived at 1:11 in the afternoon.
"At 1:00 I was dilated and ready to start pushing, and she came out at 1:11 right exactly," said Ellie's mother, Terri Brown.
The Browns were understandably excited, but so were the nurses and doctor who helped make it happen. They've been trying for years to deliver the New Year's baby without any luck, so Ellie's special day was a long time coming.
"That baby actually came out with about 30 seconds to spare, so it was completely legal," RN Heather Oler said. "We didn't do anything to hold that baby in, or push any different way to get that baby out."
If you really want to have fun with this, you can spell out Ellie's name and note the two "L's" form an 11.
×