Estimated read time: 2-3 minutes
This archived news story is available only for your personal, non-commercial use. Information in the story may be outdated or superseded by additional information. Reading or replaying the story in its archived form does not constitute a republication of the story.
John Hollenhorst Reporting The Salt Lake County jail bumped into its limits today. Jailers right now are deciding how to move out 14 female inmates by nightfall. That means some will likely be let out earlier than judges intended; a point that's stirring controversy and may lead to some action.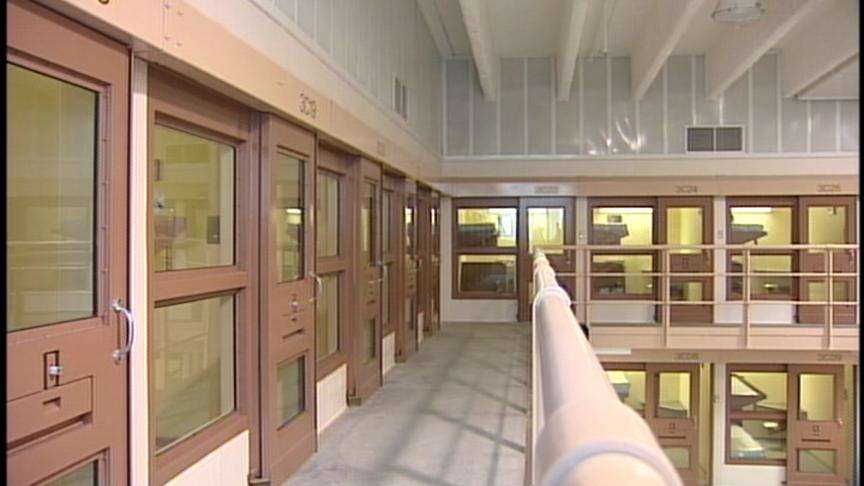 For years, the jail has controlled overcrowding by tightening the criteria for who gets in. Minor offenders are typically sent home as soon as they're arrested. Now, they're starting to let inmates out early because the sheriff says they're running out of beds. Salt Lake County Sheriff Jim Winder says, "Where we're at now is, we've reached a point where we don't have any time to talk about it. We've got to take some action and work through it later."
And yet, the county mayor says 135 beds are unused. "We have beds available. So I don't think there's a crisis at this point," says Mayor of Salt Lake County, Peter Corroon.
How could both points be true? It's because county leaders made a decision a year ago to close a housing unit with 135 beds to save money. And years ago, the county saved even more money by closing an entire facility, the Ox-Bow jail.
Now, pressure is building to reopen some or all of the above. Corroon says, "We're going to talk with our council tomorrow. The sheriff has notified judges that were at a situation now that requires action; which we will now take."
But some judges and prosecutors think it's already at a critical stage, and that it threatens the integrity of the criminal justice system. West Valley City Chief Prosecutor, Ryan Robinson, says, "The problem lies in that we don't have enough funding."
Robinson believes early releases have already created risks. "It's gone beyond people who have committed drug crimes or property crimes. And we are now seeing people who are violent offenders, or those who have assaulted a spouse, or a domestic violence kind of scenario."
The sheriff says the jail is trying hard to release only non-violent offenders. But he admits the risks are increasing.
Some released inmates are given electronic ankle monitors. Others are put in special programs outside the jail. Some are simply allowed to go home.
×
Most recent Utah stories