This archived news story is available only for your personal, non-commercial use. Information in the story may be outdated or superseded by additional information. Reading or replaying the story in its archived form does not constitute a republication of the story.
SALT LAKE CITY -- The Arizona shootings leave more questions than answers, particularly about the gunman who killed six and critically injured congresswoman Gabrielle Giffords Jan. 8.
Professionals say they recognize signs of mental illness, but cannot yet answer the weighty question of "why."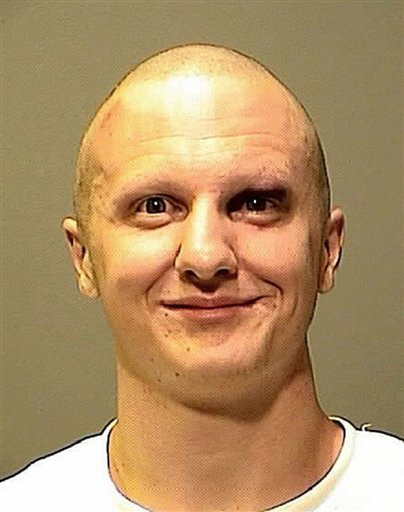 Doctors say mental health problems in our society are common, but violence caused by people with mental health problems are rare.
The challenge with suspect Jared Loughner, 22, is that violence followed a history -- and you only know the history after that violence has happened.
"The normal ways we would try to assess violence would be to look at relationships with others, histories of violent episodes," said Dr. William McMahon, chairman of the Department of Psychiatry at the University of Utah. "The parents would generally be the most informed about that. Siblings or other family members may be helpful."
After his shooting rampage Saturday, which killed six people and wounded 14 others, bits of information now make sense to mental health professionals.
Dr. Steven Rayle helped subdue the gunman and described him as acting like a statue: "He was very sort of impassive, not really emotionally reacting to anything."
Pima County Sheriff Clarence Dupnik said, "We have eyewitness testimony and we have documents to prove that he's a very troubled individual."
Related
Investigators searched his home and found an envelope with the words "I planned ahead," "My assassination," and "Giffords."
"This was a suicide attempt," McMahon said. "This guy expected to be killed, so I anticipate we're going to learn a little bit more about his life view and his wish to be dead."
The incident is sparking dialogue about whether or not the heated political climate may have been a motive for this shooting.
"Is political rhetoric a clear risk factor? I don't know. What I can say is that language both reflects thoughts and shapes thoughts. If you want to be an assassin, you read about assassins. It could be fueled by an irrational process," McMahon said. "What I do believe is that our society at present is struggling with how to define itself. How do we take care of our disabled? How do we have civil discourse where we freely express our views without disrespecting or inciting violence?"
More details are emerging. Loughner was suspended from Pima Community College after what school officials called multiple run-ins with campus police.
Ben McGahee, a professor of Loughner's, said in an interview, "He was physically removed after probably the third or fourth week .This guy was mentally disturbed. He was physically isolated."
In order to return Loughner had to bring a doctor's note stating he would not be "a danger to himself or others."
Dr. McMahon says eventually we will know what led up to the shooting in Loughner's troubled mind.
"We will be able to understand motivation," he said. "Will it be a straight line, single, sort of neat conspiracy theory, or some other thing? I don't think so. I think it's going to involve mental illness, substance abuse, social ostracizing and perhaps bullying, who knows? But time will tell, and we all wish we could know sooner because it makes us all feel really vulnerable."
Loughner tried to join the Army in 2008 but was rejected because he failed a drug test. Army recruiters will not say what type of drug it was.
"It's horrifying," said McMahon. "It's going to take time to figure this out. I wish I could express with my words or my face how awful I feel about it, but I think I'm not alone."
McMahon sees a need in our community for increased mental health screenings and services.
In addition to those afflicted, family members and friends of people who show signs of mental illness face huge challenges. For more information on symptoms of mental illness and how to find professionals, visit the the National Alliance on Mental Illness (NAMI) website by CLICKING HERE.
E-mail:cmikita@ksl.com.
×
Related Links