This archived news story is available only for your personal, non-commercial use. Information in the story may be outdated or superseded by additional information. Reading or replaying the story in its archived form does not constitute a republication of the story.
SALT LAKE CITY -- In spite of Saturday's shooting rampage in Arizona that left six people dead and 14 injured, there seems to be no push in Utah for greater security for politicians.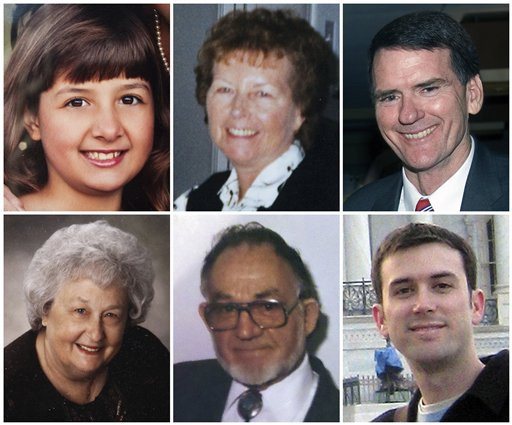 Some believe the angry political climate in recent years may have helped spark the attack, but a big security overhaul seems unlikely. Many argue beefing up security would isolate politicians from the public without really protecting them.
The written words of Arizona gunman, 22-year-old Jared Loughner, suggest a deeply disturbed individual who was suspicious of government and laws undermining the Constitution. The attack in Tucson seems to have a political context, focusing on a controversial politician in an increasingly angry political climate.
Psychologist John Malouf of Valley Mental Health says an uncivil political atmosphere can help push an unstable person over the edge into violence.
"It's hard to overgeneralize; it could be any one of a number of factors. But I would think that the political climate could certainly be one of those factors," Malouf said. "If somebody is feeling like there's a certain kind of a climate, if they're angry about different kinds of things, and if they have an emotional problem of some sort that reduces their inhibitions, yeah, it could play a part."
Hinckley Institute of Politics director Kirk Jowers disagrees. He says the issue had more to do with the suspect's mental state than politics.
Related:
"Civility in politics is an important topic, but I don't think that's what's at issue here," Jowers said. "This was a disturbed man that could have let his rage come out against any number of things, it just happened to be in this tragic way."
In Utah, virtually no public officials have personal security. Lt. Gov. Greg Bell, who was out shoveling snow Sunday, says he almost never feels threatened.
But Bell does agree the political dialogue has become angrier. In fact, he helped launch an effort just four days ago to create a more civil dialogue.
"Hopefully this is a solitary act of a deranged person, but there is some stridency. There is a sense of truculence," Bell said. "So many people come to it with an idea of 'I think it, therefore it's right.'"
Though Bell agrees the danger in being a public figure is increasing, he sees no practical way to protect thousands of elected officials who must interact with the public.
"If we have to be secured behind glass panes, it just isn't going to work," Bell said.
According to Jowers, beefing up security because of one tragedy would hurt democracy and not accomplish much.
"There's always a way for a deranged person to do something horrible," Jowers said.
Malouf hopes the tragedy in Tucson has a lasting positive effect.
"We should maybe look at this as a way to remind ourselves that we can differ and still be humane," he said.
KSL News also spoke to a Utah lawmaker who is active on law enforcement and security issues. He predicts no overhaul of security because he agrees it would hurt democracy and says it won't stop a determined assassin.
E-mail: hollenhorst@ksl.com
×
Related Stories