Estimated read time: 5-6 minutes
This archived news story is available only for your personal, non-commercial use. Information in the story may be outdated or superseded by additional information. Reading or replaying the story in its archived form does not constitute a republication of the story.
SALT LAKE CITY -- For most Christians, Jan. 6 is known as Epiphany -- the day when the Magi or the three wise men found the Christ child.
Now Brent Landau, a religion professor at the University of Oklahoma, has translated an ancient text from the Vatican Library into English. Scholars are calling it fascinating.
The Gospel of Matthew says very little about the group we call the three kings who visited the Christ child. They are a mystery, and growing up, Landau was always fascinated by them and the star of Bethlehem. While studying for his doctorate in theology at Harvard, he traveled to Italy.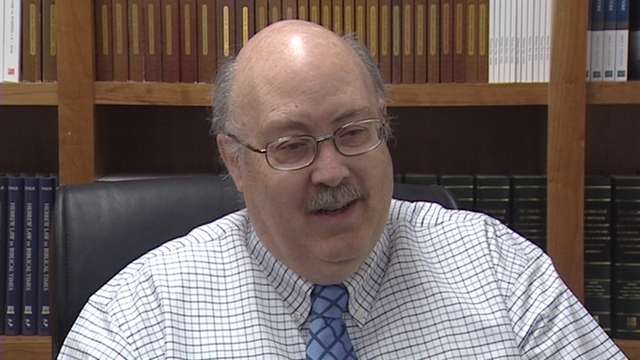 "Basically, when I was looking for a dissertation topic, I had gone on a study trip to Italy and was really blown away with how much the wise men were showing up in all sorts of different artistic representations: mosaics, sarcophagi, catacombs, paintings all over the place," he said.
"And so when I got back to Harvard, I started trying to investigate to see if there were any texts, perhaps, written about the wise men that just hadn't received much attention and came across a rather obscure article that mentioned this quite obscure text and gave a summary of it. And it sounded absolutely fascinating."
The ancient manuscript was in the Vatican Library. He had just finished learning ancient Syriac, a language similar to Aramaic, which Jesus Christ may have spoken, so he was able to translate it into English and it became the book "Revelation of the Magi."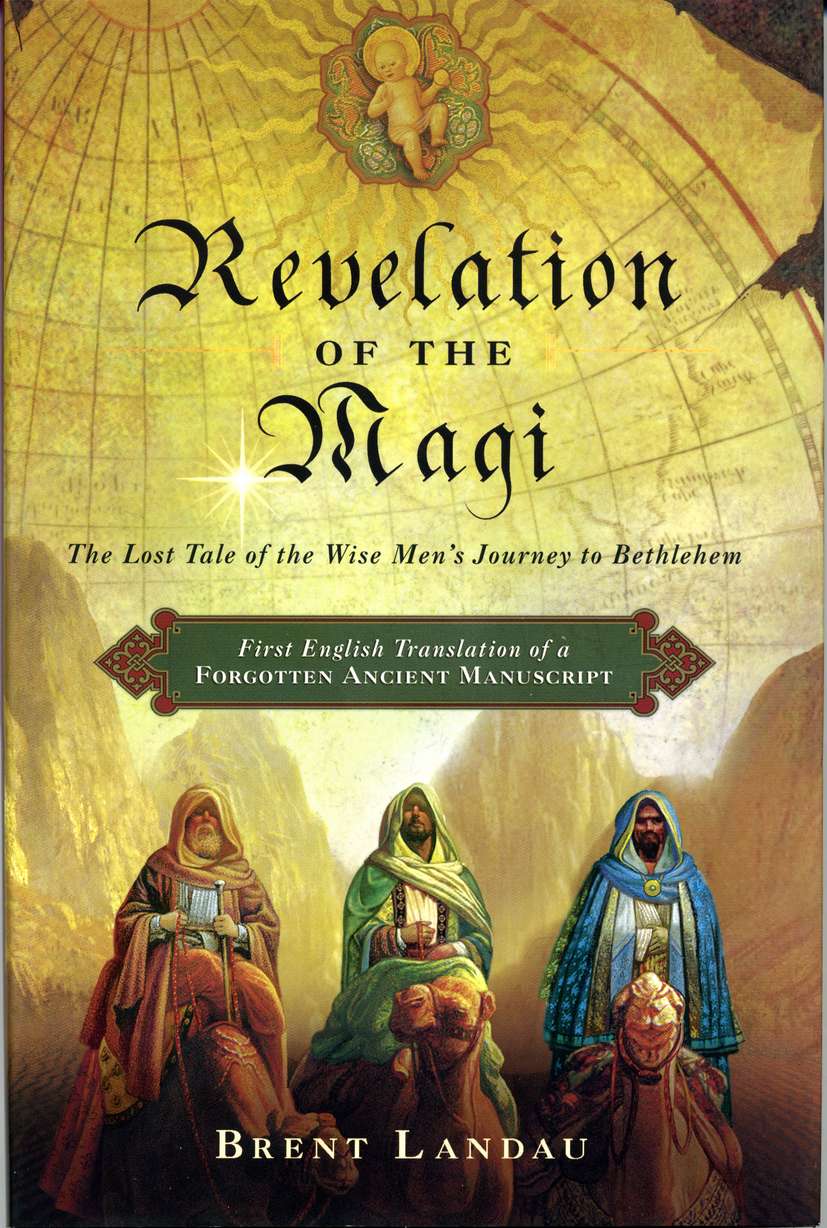 The story is a first-hand account of their journey. But the most surprising point is when Christ speaks to them.
Landau wrote, "So Christ, being a divine being, is able to appear as a star, that's how he first appears to the wise men, and then transforms himself into a luminous kind of, a glowing, talking infant."
"This is what Christ says to the Magi when he appears," Landau said. He called this the smoking gun.
He said the most important passage of the text was: "And I am everywhere because I am a ray of light, whose light has shown in this world from the majesty of my Father, who has sent me to fulfill everything that was spoken about me in the entire world and in every land by unspeakable mysteries and to accomplish the commandment by my glorious Father, who by the prophets preached about me to the contentious house in the same way as for you as befits your faith, it was revealed to you about me."
In other words, the journey of faith is not simply about taking gifts to worship Christ. It is about the gifts of knowledge that Christ gives to them.
---
People knew it and then we lost it. And so, this may be more important than we know.
–- Daniel C. Peterson, Ph.D.
---
The Magi say they come from the land of Shir, possibly India or China, Landau said, and that Magi does not refer to the Zoroastrianism of ancient Persia, but it means they pray in silence, unusual in their time.
We have come to believe in three wise men because of the three gifts: gold, frankincense and myrrh. But the manuscript talks of many more.
Landau said, "There are actually some parts later on in the story that almost seem to portray the wise men as a group that is roughly the size of a small army."
The manuscript comes from the late eighth century but the original text, Landau believes because of comparisons with others, is much earlier.
He said, "Basically I conclude that the text was written in the late second, early third century, which doesn't make it as early as the canonical gospels of the New Testament, which were written in the first century; but on the other hand, it does make it quite an ancient text by most standards of early Christian literature."
Now, here it is being studied for the first time in the 21st century.
"The fact that this text is really being studied for the first time at the beginning of the 21st century, when we live in a global village, where you meet people of different religions," he added, "the fact that this text actually has something very interesting and very unique to say in terms of Christianity's relationship with other religions ... I think it's a lot of food for thought, theologically speaking."
Daniel C. Peterson, professor of Islamic Studies and Arabic at BYU, was also fascinated by the words of the Christ child.
He said, "It talks about him having revealed himself to all nations. That in some form or another, they've all known and that is extremely striking."
Peterson said the text contains many ideas that Latter-day Saints will relate to. Landau agreed, mentioning the faith in his introduction:
Sacred texts in a holy mountain ...
Washing in a spring for purification The shaft of light from the star was overwhelmingly intense. On their journey mountains and hills became level, food was miraculously provided. The Apostle Thomas visited them, baptized them and then they preached the Gospel.
Images of a child in a star and the Magi still exist on some medieval art.
Peterson explained, "Landau does a good job of showing that even though we've forgotten the text, evidently, it was circulating. People knew it and then we lost it. And so, this may be more important than we know."
At the very least, both professors said, "The Revelation of the Magi" gives us a glimpse into the faith and devotion of people who believed a star led them to the truth.
Landau said "Revelation of the Magi" falls into the category of apocryphal writings, which many scholars and students use to broaden their understanding of the Bible or early Christianity.
"I see great value in the Apocrypha," Peterson said, "and from a Latter-day Saint perspective, we're allowed to do that. We're told there are things in it that are true, things that are not, read it with discernment. But we're not told, 'don't read it.' We're not told, 'it's all false.' So, there's value to me in this kind of text."
E-mail: cmikita@ksl.com
×