This archived news story is available only for your personal, non-commercial use. Information in the story may be outdated or superseded by additional information. Reading or replaying the story in its archived form does not constitute a republication of the story.
SALT LAKE CITY -- Tuesday night's season premier of NBC's "The Biggest Loser" featured four Utah contestants. In several past seasons other Utahns have been picked to go to the ranch and lose weight.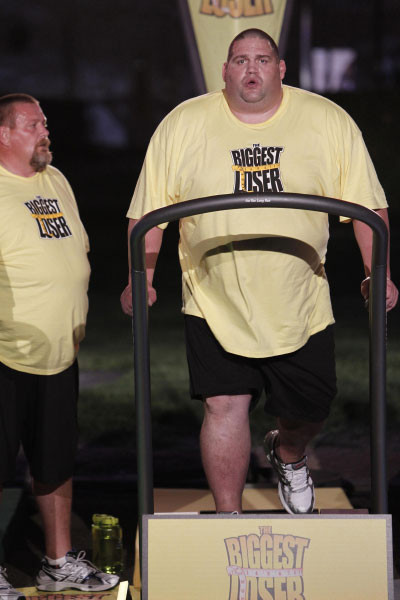 The continued participation of Utah contestants has some wondering if its a reflection of a growing obesity problem in the state.
Not really, according to Lynda Blades with the Utah Department of Health.
"Utah is actually one of the less obese states. We rank ninth," Blades said.
Utah's obesity rate is just below the national average of 27 percent.
"Just about 25 percent of our adult population is obese, and 60 percent is overweight or obese," Blades explained.
Olympic gold medalist Rulon Gardner, who lives in Logan, is one of the most hyped contestants on the show this season. He is a famed wrestler literally turned heavyweight.
Gardner says his starting weight on the show was 474 pounds.
"Ultimately, that's 200 pounds more than when I competed in the Olympics," he said.
Gardner's teammate on the show, and business partner in real life, is Justin Pope, who also lives in Logan. Together, they make up the heaviest team on the Biggest Loser Ranch. But Gardner warns not to underestimate him and Pope because he says both are very athletic and driven.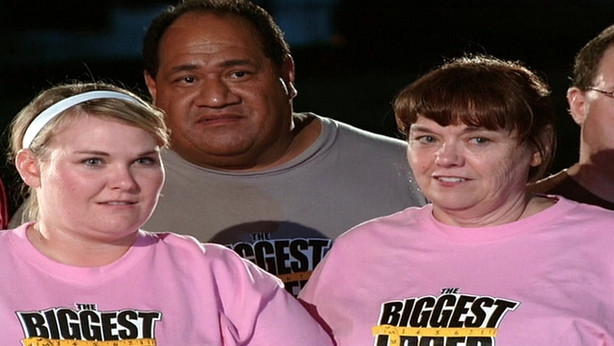 The other Utah team is a mother-daughter duo from Bountiful. Deni Hill, a mother of eight, is competing with her daughter Sarah.
Hill said she gained weight after each pregnancy, and because she cared for so many others, she never took time for herself.
She also came on the show to help her daughter.
"My daughter has lost several pregnancies, and she's here to get her body in the kind of shape that she can have kids," Hill said.
According to the Utah Department of Health, the annual health care cost of obesity in the United States has doubled in less than a decade to $147 billion (in 2009).
Obesity is now responsible for 9.1 percent of annual medical costs, compared with 6.5 percent in 1998, and the medical costs for an obese person are 42 percent higher than for a person at ideal weight.
In cities and neighborhoods like Midvale, Rose Park and West Jordan (north and west areas), the obesity rate is the highest in Utah -- more than 30 percent of the adult population there are considered obese.
"It could have something to do with access to healthy foods," Blades said.
Facts about obesity
The annual health care cost of obesity in the U.S. has doubled in less than a decade to $147 billion (in 2009).
Obesity is now responsible for 9.1% of annual medical costs compared with 6.5% in 1998.
The medical costs for an obese person are 42% higher than for a person at ideal weight.
-Utah Dept.of Health
Summit County and the Avenues and Foothill neighborhoods of Salt Lake City are listed as among the least obese areas, with rates at around 11 percent and 12 percent.
Still, Utah as a state is the most obese it has ever been. Just like national trends, the rate of obesity here increases every year.
Utahns like Gardner want to change that.
"Ultimately I want to be an individual who has another 40 years to live on this earth," Gardner said. "And I realized that probably within 10 years I'd probably have a heart attack and potentially look at death."
Both teams say they were excited for the chance to participate in the show and excited for America to see how they do.
"I'm excited for people to see the twists and I'm excited for everything that's on this season. It's going to be great," Hill said.
Sarah Hill was actually a finalist for last season's show. When she didn't make the final cut, the show invited her to come back this season with a partner. She asked her mother, who told KSL News she feels like she received the golden ticket.
"The Biggest Loser" airs Tuesdays on NBC.
-----
Story compiled with contributions from Amanda Butterfield and the DMC News Division.
×
Related Links
Related Stories