Estimated read time: 2-3 minutes
This archived news story is available only for your personal, non-commercial use. Information in the story may be outdated or superseded by additional information. Reading or replaying the story in its archived form does not constitute a republication of the story.
Samantha Hayes ReportingThousands of mourners gathered in Charleston, South Carolina for a memorial service honoring nine firefighters. Those men are also on the minds of firefighters all over the country, including here in Utah.
It is what every firefighters knows can happen, but every time, and in this instance in particular, it is heartbreaking.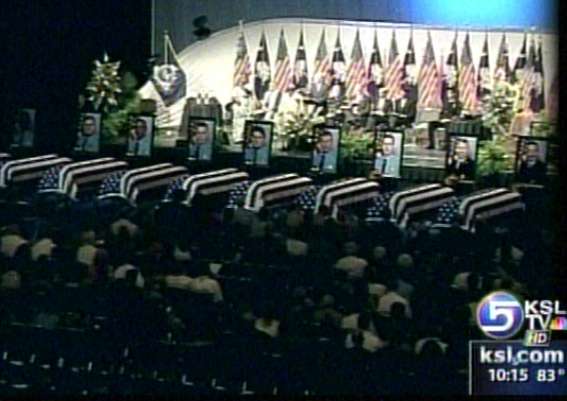 Capt. Michael White, with Unified Fire Authority, said, "We are a pretty tight brotherhood. We enjoy the camaraderie. We have a kinship, if you will, to the other firefighters in the country. Anytime something like this happens, it does take you a moment to pause. Especially we like to look forward to the reports because if course we can learn from them."
Capt. White already knows the statistics. The National Institute for Occupational Safety and Health shows in 2005, 115 firefighters died on the job, mostly fighting fires, but also during training, on the road and from heart attacks.
"And that's going to be dependent, of course, on the individual's shape, heredity and so forth, dependent on the department," Capt. White said.
The same report also shows more volunteer firefighters died in 2005 than career firefighters. Seventy-one firefighters worked in local fire departments and 10 in wildland fire agencies. Volunteers and part-time firefighters like Jeff Pauline are extremely important to many communities in Utah.
"It is a public service. That's where it all starts, with giving back to the community," says Pauline.
He says he does not believe he is more at risk than full-time firefighters. "We're all expected to give the same on the job regardless of pay, rank, if you're a volunteer or full time."
And when the siren sounds, they all know anything can happen, they just hope it doesn't.
White says, "The big thing is our hearts go out to the families of those firefighters, and also the crews that know them and worked with them and their friends."
×
Most recent Utah stories