Estimated read time: 1-2 minutes
This archived news story is available only for your personal, non-commercial use. Information in the story may be outdated or superseded by additional information. Reading or replaying the story in its archived form does not constitute a republication of the story.
SALT LAKE CITY — It appears the first baby born in Utah in 2011 arrived earlier than expected and that many hospitals around the state had no deliveries at all close to midnight.
LDS Hospital spokeswoman Christa Powell said a baby born to Gina and Andrew Cengiz arrived at 12:09 a.m. Saturday. Details of the birth are still pending.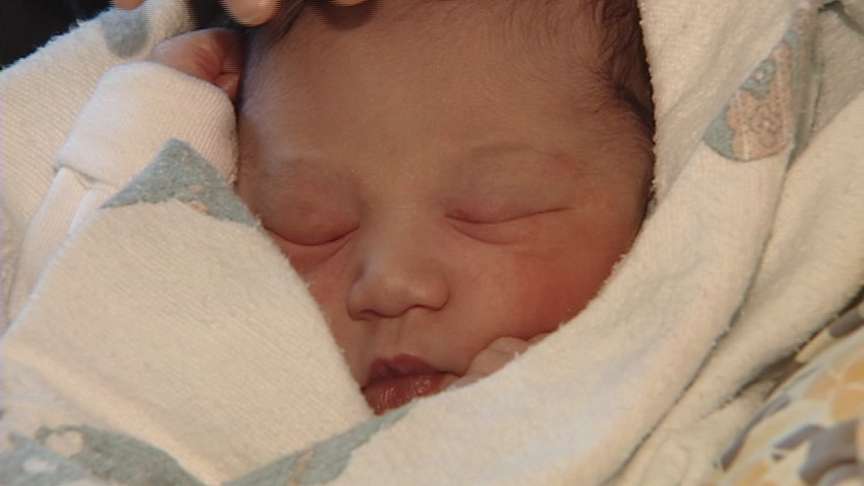 Powell said the baby was born premature and that the family may not be in a position to release more information until later in the day.
The first reported birth in Utah County, and so far the second in the state for the new year, is a boy born at 12:23 a.m. at the Utah Valley Regional Medical Center.
Imaikalani Arthur Akiona weighing in at 7 lbs. 4 oz. and 19.5 inches long, was born to Tracey Aki-Akiona and her husband, Kalahikiola Akiona of Springville, according to hospital spokeswoman Janet Frank.
"We're excited to have another baby brother," the baby's father said.
His 3-year-old daughter, who already has a 6-year-old brother, disagreed. The family would have preferred an end-of-the-year baby and tax deduction but did receive a gift certificate and flowers from the hospital.
A 1 a.m. Caesarean section birth at Mountain View Hospital in Payson appears to be the third arrival in Utah for the new year.
A number of hospital representatives throughout Utah, trained to be on alert for the first baby of the year, said labor and delivery was slow overall during the morning hours on New Year's Day.
Early reports indicate the first baby born in Davis County arrived at 6:35 a.m. and the first born in Weber County arrived at 7:48 a.m.
E-mail: sfidel@desnews.com
×