Estimated read time: 2-3 minutes
This archived news story is available only for your personal, non-commercial use. Information in the story may be outdated or superseded by additional information. Reading or replaying the story in its archived form does not constitute a republication of the story.
Carole Mikita Reporting Art, food and performers are all to be found at Library Square. The 2007 Utah Arts Festival officially opened today at noon. The four-day festival is in its 31st year.
Eighty-thousand visitors came last year and the sights, the sounds, the smells and the weather should all help attract a similar crowd this year.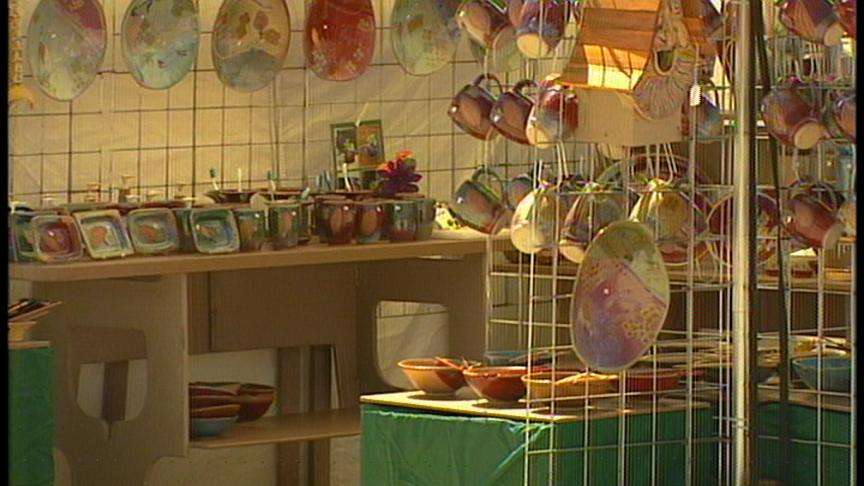 It's a literal feast for the senses. Set-up came to a close this morning. Artists from throughout the U.S. are displaying their creations which include paintings, sculptures, jewelry, and furniture. woodwork, glass and more. There are 130 artists' booths.
The Festival had a busy lunch hour today. The traditional Maui Waui, Shishkaberries and Outback Jack's Roadkill Grill has returned. There are also dozens of food booths offering dishes from many countries. There are places to sit and eat and rest, there is water available throughout the grounds. Of course there are performances and much more.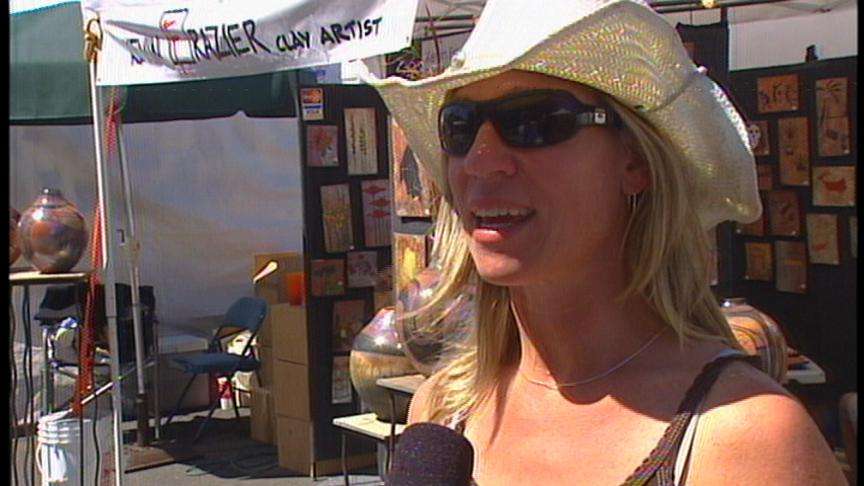 Festival Marketing Director Tracy Von Harten says, "We have over 25 different programs. We have visual arts, we have dancers, we have film, we have arts exhibits; trying to make all those different programs set-up in a pretty small window is probably a big challenge."
San Antonio resident Dave Piper and his son make sandals. This is his third year at the festival. "This is a good one. This is one of the national caliber shows. I'd call it top ten list in America."
Salt Lake City resident Brian Blackham says, "Oh, I think it's going to be a well-attended event. I expect a lot of great feedback, I hope." This is Brian's first year at the festival, he's a painter and grew up in Utah and is pleased to be invited as an artist.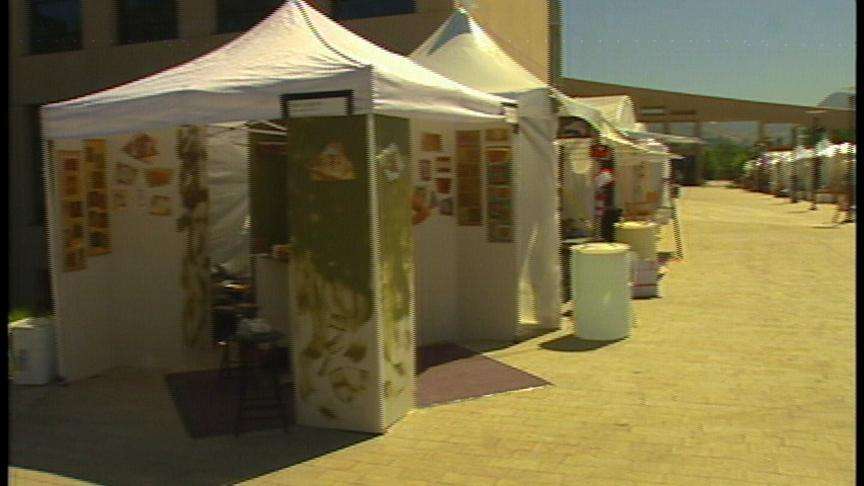 The festival runs from today through Sunday, noon to 11 p.m. each day. It is $7 dollars entrance fee, $5 dollars if you're coming at lunchtime, $5 dollars for seniors and it's free for children 12 and under.
×
Related links
Most recent Utah stories