Estimated read time: 2-3 minutes
This archived news story is available only for your personal, non-commercial use. Information in the story may be outdated or superseded by additional information. Reading or replaying the story in its archived form does not constitute a republication of the story.
Amanda Butterfield ReportingEvery boys high school soccer team in the state is on probation. The Utah High School Activities Association says there is too much poor sportsmanship, foul language and ejections and they want the players, coaches and fans to shape up.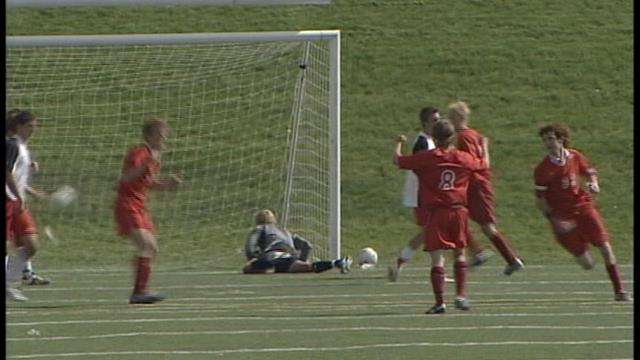 Since the early 1980s boys soccer has been a school sanctioned sport and this past spring season was the worst in history for ejections and sportsmanship; so the UHSAA is blowing the whistle. There were 111 ejections this year, that's a record, and that's the reason boys high school soccer is on indefinite probation. The probation affects all 88 teams in the state.
Rob Cuff with the Utah High School Activities Association says, "The committee felt like it was time to send a message about improving sportsmanship state wide."
Cuff says the executive committee decided to take action after reviewing all the bad sportsmanship for the 2007 spring season. He says, "It's a combination of players, coaches and fans.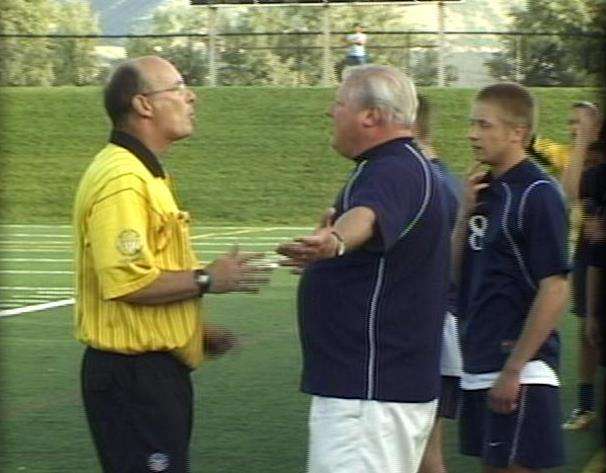 Ejection's rose 30 percent from last year, and during the season's tournament play, there were four recorded incidents of very poor sportsmanship. Cuff explains, "In one situation, we had a player spit at an official, we had another one shove an official."
Alta Soccer Coach Lee Mitchell says, "There's a lot of room for improvement." Mitchell has been the head coach of the boys Alta soccer team for over 20 years, and does agree fans, players, and coaches can do a better job of showing good sportsmanship, but also says it's a small few that really have a problem. Mitchell says, "I think most of the players, coaches, and fans are trying to do the right thing. There's always going to be some that don't do that and unfortunately that hurts everybody."
Before the 2008 season begins, UHSAA will have meetings with referees and coaches reminding them of this warning, in turn, they will meet with their athletes and fans letting them know what's expected of them.
The last time soccer was put on probation in the late '90s, teams lost 2 games a season. If improvements are not made by this time next year, the UHSAA may take similar action.
Girl's soccer is not on probation because they had a 40 percent decrease in ejections this year compared to last.
×
Most recent Utah stories