Estimated read time: 2-3 minutes
This archived news story is available only for your personal, non-commercial use. Information in the story may be outdated or superseded by additional information. Reading or replaying the story in its archived form does not constitute a republication of the story.
John Hollenhorst Reporting A semi that had a wild ride without brakes yesterday - barreling out of the mouth of Parley's Canyon and down 2100 South - had been on the road with bad brakes for weeks leading up to the accident. That's the conclusion of investigators who cited the driver for negligence.
When that truck roared by moving at 75 miles an hour plus yesterday, it put many lives in jeopardy. The runaway truck finally crashed at Highland High School, after weaving without brakes through miles of rush hour traffic.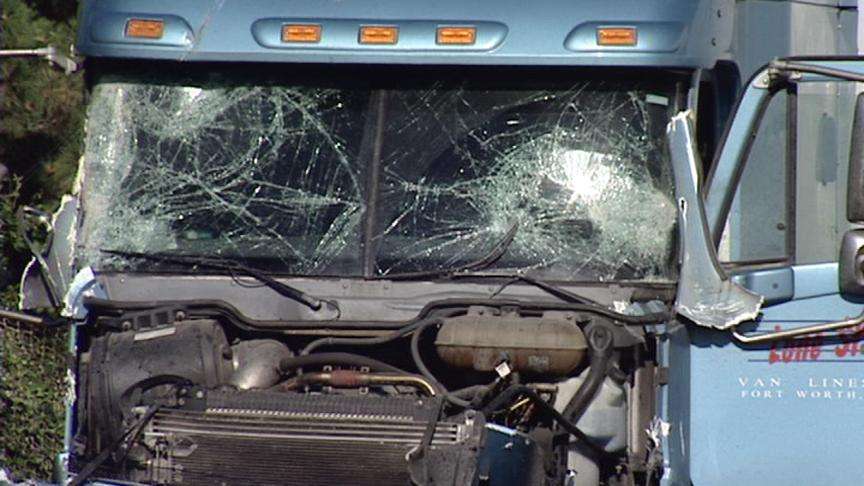 How often do trucks lose their brakes? And aren't drivers supposed to check the brakes before heading down the canyon?
Sgt. Jeff Nigbur with the Utah Department of Public Safety says, "You've got 80,000 pounds of a semi. So when that comes barreling down it can hurt a lot of people and do a lot of damage, property damage."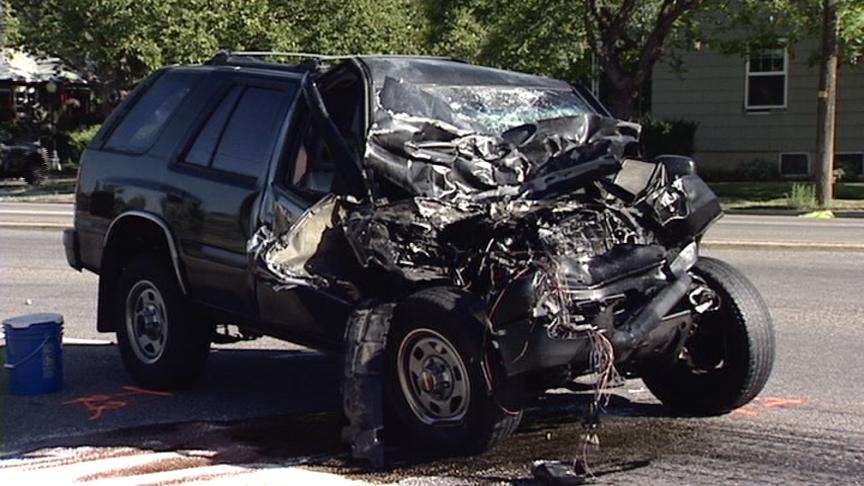 This time there were no fatalities, just one severely crunched SUV and a seriously injured driver. UDOT says the semi had 19 safety violations, including falsified records and a driver with too many hours on the road. The brakes on the trailer's two axles were disabled long ago.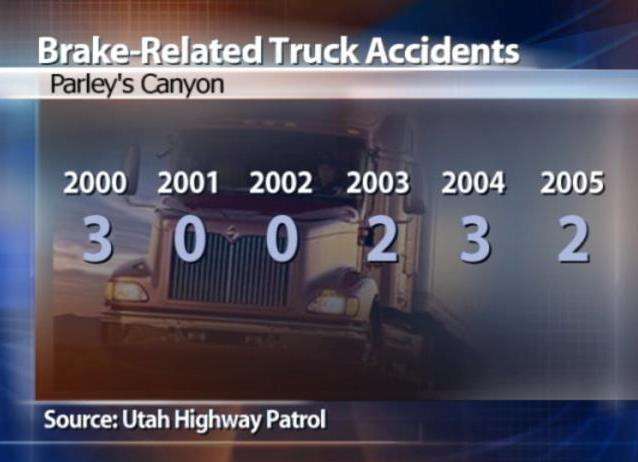 As the driver leaned on his remaining brake systems here in the lower part of Parleys' Canyon, it was just too much. The brakes gave out. Clasby says though it's "not a frequent issue on Parley's, it does happen occasionally."
Statistics bear that out. Truck accidents in Parley's Canyon caused by bad brakes average a couple a year. There is a Brake Test Area at the summit where drivers can check their brakes before heading down.
We counted trucks at the summit for 20 minutes. In that time, 49 semis went by. Only two stopped and checked their brakes. Some think it ought to be mandatory. Sgt. Nigbur says, "If it improves safety, why not?" But Clasby says "the volume of trucks would just make that unrealistic."
The state does brake inspections on about 30,000 to 40,000 trucks a year. But that's out of millions traveling through the state.
The driver in yesterday's accident isn't the only one potentially in trouble; UDOT says his company in Texas will definitely be investigated.
×
Related links
Most recent Utah stories