Estimated read time: 2-3 minutes
This archived news story is available only for your personal, non-commercial use. Information in the story may be outdated or superseded by additional information. Reading or replaying the story in its archived form does not constitute a republication of the story.
Jed Boal ReportingIf a picture tells a thousand words, the Utah Office of Tourism now has a much bigger story to share with us.
A new poster series features the incredible diversity and beauty you can discover in our state.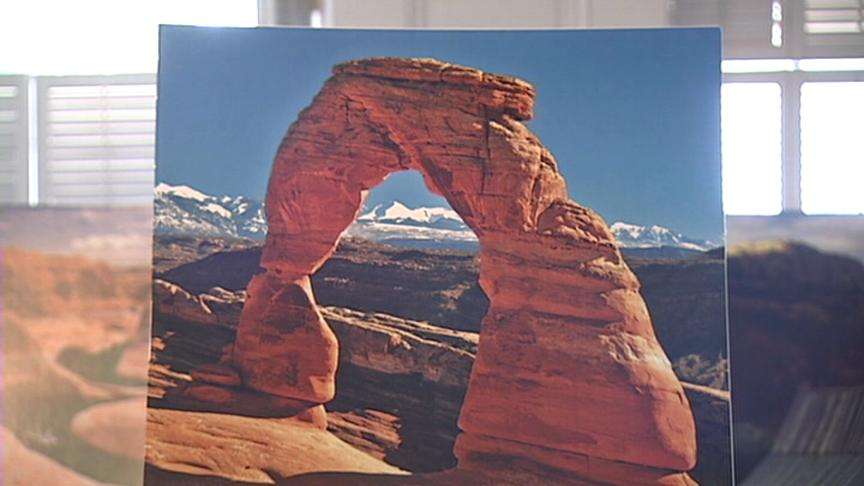 This poster series shows off some of the most amazing scenery in the state, but narrowing the selections down to 15 pictures was not easy.
Leigh von der Esch is the managing director of the Utah Office of Tourism. She marvels at the way these photographs inspire such excitement for Utah. She says, "It appeals to the adventurer to see someone who's gotten to that point, but also if I'm a business man or I have different colors in my office. There's an ethereal kind of feel when I look to that picture."
No one photo captures the essence of Utah, so the prints appeal to a wide variety of people.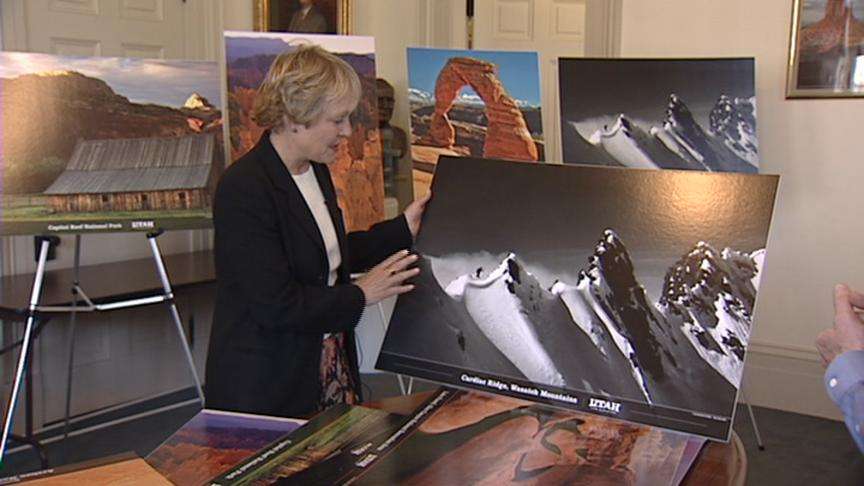 Brilliant colors and a couple of black and whites are part of a 15-piece series taken by a nationally recognized photographer. From the snowcapped peaks of the Wasatch and Uinta Mountain ranges, to the majestic red rock of Lake Powell and Delicate Arch; getting amazing photography was not hard. Trimming from 800 excellent shots to the 15 best was a challenge.
Chad Davis with the Utah Office of Tourism says, "We were sensitive to make sure we used as many local photographers as we could. Ended up, as we took a looked at the list, that the majority were local photographers that we ended up using."
Each of the five national parks gets a photo. The office worked with local partners to make sure each selection was truly one of the best shots of the area. Leigh von der Esch says, "These visuals are a great expression of what life elevated is in this state. It shows you the experiences you can have."
Only five dollars for each at the Office of Tourism Bookstore, which has already sold 800 of them, and given 200 framed pieces to state offices and staff.
The Office of Tourism Bookstore is across the street from the Capitol. For more information, go to the link on the right.
×
Related links
Most recent Utah stories