Estimated read time: 2-3 minutes
This archived news story is available only for your personal, non-commercial use. Information in the story may be outdated or superseded by additional information. Reading or replaying the story in its archived form does not constitute a republication of the story.
John Daley Reporting A pair of campgrounds in northern Utah are closed along the Nebo Loop tonight over concern of bears in the area. This comes in the wake of the fatal mauling of an 11-year-old on Sunday night.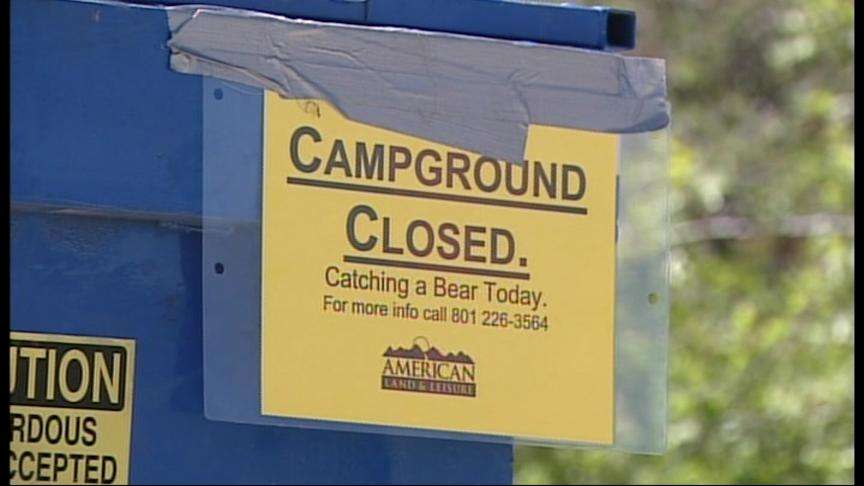 The U.S. Forest Service has closed the Black Hawk Campground, not far from Mt. Nebo, about 12 miles up Payson Canyon. The last two nights there have been signs of a bear near a dumpster. The bear was not sighted, but it was enough for officials to close the campground and cause officials to set up a bear trap. One family was in the area at the time, and said they were appreciative of the warning.
Camper Mayson Haycock says, "I knew there was a heightened awareness of this as a result of this unfortunate incident that happened the other day. And rationally, you know, I'm thinking what are the chances of this happening again, twice in a couple of days? But even all of that aside, I was grateful for the information because I was able to make a decision based on that."
Loyal Clark, Spokesperson for Uinta National Forest, says "The campground host notified our office that there was evidence that the animal had tried to get into the dumpster and we then immediately called the Division of Wildlife Resources and then they traveled to the area to validate the information and to determine what type of animal it was and they were able to confirm it was a bear."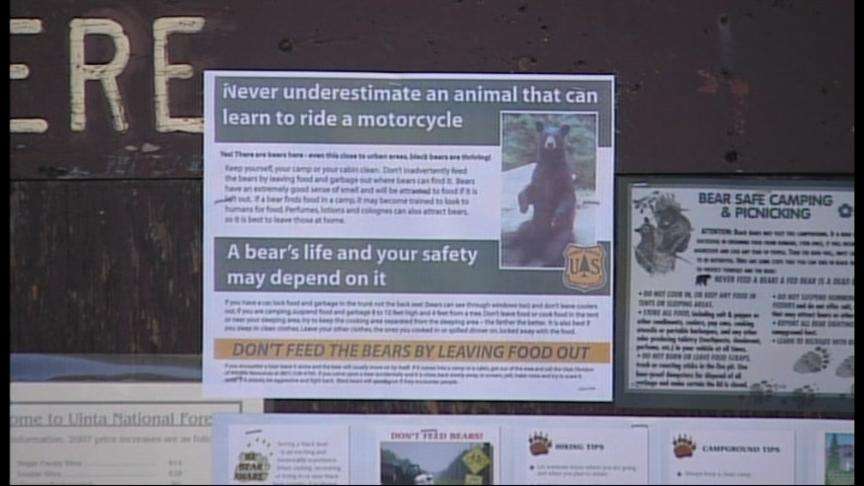 That forest service spokesperson said the campground will be closed until the bear is caught. They stated this is not a change of policy, merely an enforcement of existing policy.
The Associated Press is reporting the Ledge Fork Campground above the Smith and Moore House Reservoir is closed; that campground is 45 miles east of Salt Lake City. It's closed because officials are trying to track down a bear there. Apparently they've been looking for this bear three days and officials say this is not connected to Sunday's attack, however it's clear that both of these incidents have heightened concern and heightened awareness and they're responding to that.
×
Related links
Most recent Utah stories