Estimated read time: 2-3 minutes
This archived news story is available only for your personal, non-commercial use. Information in the story may be outdated or superseded by additional information. Reading or replaying the story in its archived form does not constitute a republication of the story.
Carole Mikita ReportingSurgery went smoothly and quickly for Alyson and Avery Clark. Surgeons at Primary Children's Medical Center took only about an hour to separate the conjoined twin girls.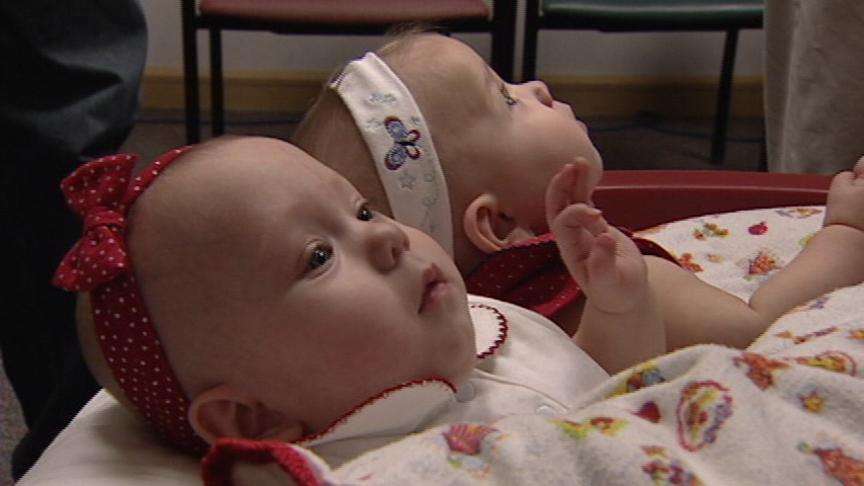 Alyson and Avery are recovering, the parents are relieved, and the doctors say from the moment of first incision to separation, exactly one hour and six minutes, there was never a problem.
The girls' father, Kerry Clark, said, "It was kind of strange. They're a lot skinnier looking. They're just a lot more compact now."
The once conjoined 8-month-old girls were separated in surgery that went smoothly and quickly. Their parents received an update every hour. Kerry said, "You now, after an hour they're like OK. Well we've almost separated them, and 20 minutes later they're like OK, we're done. We're like, OK. Yeah, it was great."
Even their doctors had emotional moments. Neurosurgeon John Kestle said, "For me it hit home when they took Avery to the other bed, and then I realized, gee, they're separate."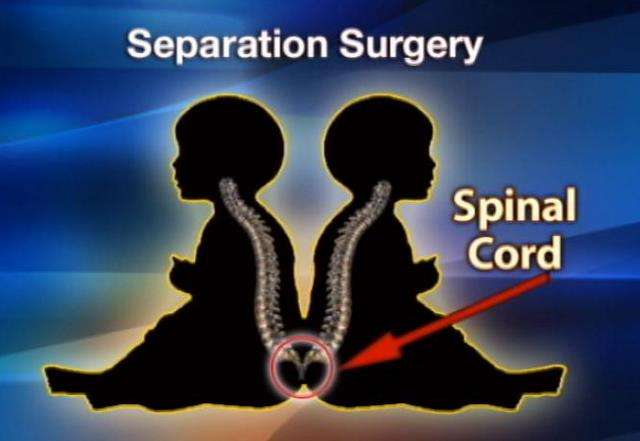 Joined at their backs, the doctors had to cut through skin, tissue, and then a u-shaped connection of their spinal cords. The girls went into the operating room at 7:40 this morning, surgery began at 10:20, and it finished at 11:26. At 1:54 this afternoon, Avery went into the pediatric intensive care unit, and then at 2:05 Allyson left the operating room.
Neurosurgeon John Kestle said, "All we could say was that we saw some nerves coming off of each of the spinal cords, and going down the normal exit pathways, and they were the last nerves, so they were probably some of the ones that go to the bowel and bladder. They were there, they were in one piece. We can't tell whether they work or not." So doctors will be monitoring the girls' bodily functions in intensive care. The girls are off the ventilators. They will remain at the hospital for about another week.
The medical team wore special hats with Air Force logos and fighter jets on them. One of the technicians made the hats in honor of the girls' father. Kerry is a Tech. Sgt. at Hill Air Force Base. He's a crew chief for F-16s.
With five children, three old older girls, life is about to become even livelier for the Clarks. Kerry said, "I don't have enough people to push a shopping cart and two strollers and everything. So we've got plenty of challenges now, but it's easier and it's going to be harder at the same time. So it's very exciting."
Soon the twins will be able to do something they have never done--see each other face-to-face.
×
Related links
Most recent Utah stories