Estimated read time: 3-4 minutes
This archived news story is available only for your personal, non-commercial use. Information in the story may be outdated or superseded by additional information. Reading or replaying the story in its archived form does not constitute a republication of the story.
John Hollenhorst ReportingGrief and a sense of horror, that's what a Utah County man is dealing with after an 11-year-old boy was dragged from his tent and killed by a bear.
Today, the boy's grandfather raised concerns about the way government agencies handled the bear problem before the boy's death.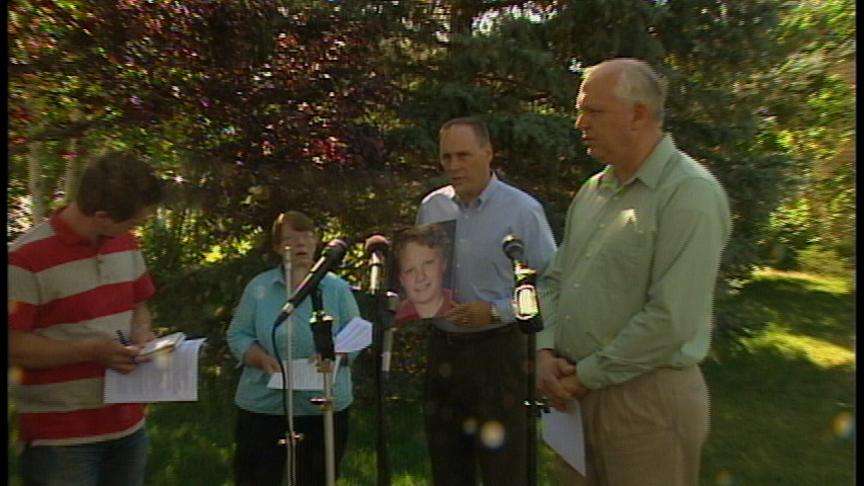 Sam Ives' family would never have camped where they did if they'd been warned that a bear attacked a tent at the same spot the night before. That's what Sam's grandfather said today, as he talked about the "shock and horror" on Sunday night.
Eldon Ives, Sam's grandfather, said, "It's difficult to comprehend and to come to terms with. It's been like a surreal nightmare." He said his grandson's death was so shocking it's hard to cope with. The fact that the bear was killed later by trackers is little comfort. Sam Ives is the first Utahn known to be killed by a black bear. Eldon said, "The violent way he was taken away is a sorrow that will never heal."
Sam eagerly went to this part of American Fork Canyon with his family on Sunday. He wanted to try out the new tent he and his mom gave to his stepfather as a Father's Day present.
Eldon said Sam had an unusual and infectious gift for happiness. Eldon said, "He loved adventure, he loved to camp with his family. He was gregarious and outgoing. He had a lot of friends. I had a difficult time sleeping last night, thinking about the final minutes of my grandson's life."
The last his parents heard from Sam was his screams, yelling "Leave me alone," as the bear dragged him away. "It's every child's nightmare, that something will come up in the middle of the night and rip into the tent," Eldon said.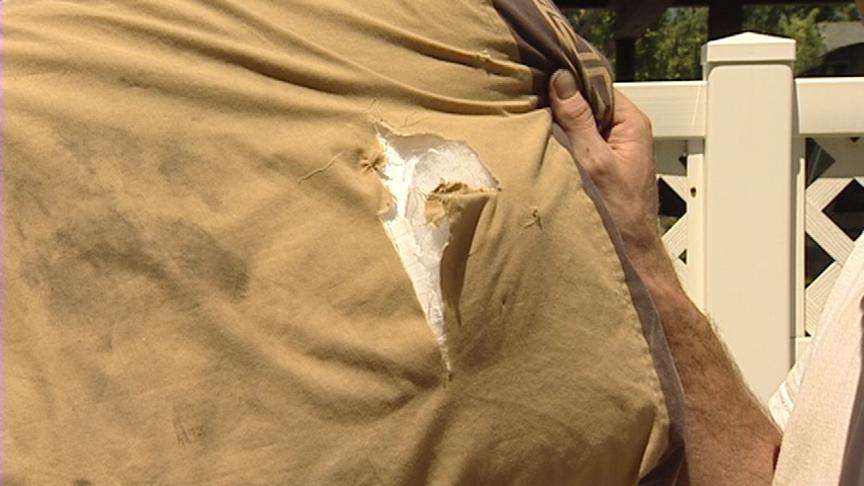 In their grief, the family was stunned to learn that the bear attacked another tent, with other campers, at the same spot one night earlier. Eldon calls it a "dry run" for the fatal attack. He wonders why government agencies on Sunday didn't close campgrounds and warn the public, including Sam's family. Eldon said, "To see another camper's tent ripped, almost a duplicate of what happened to our grandson, is distressing. And we don't feel that this should have happened. It's a tragedy we'll live with for all of our life."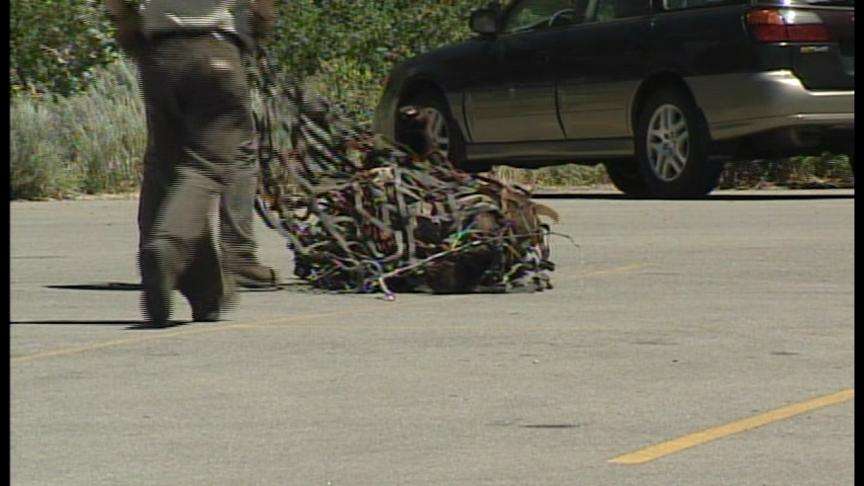 Eldon said his daughter and son-in-law are overcome with grief and shock. He said, "This is so far beyond the kind of death that children experience. It's so horrible. That just compounds the kind of grief of something that already would be a sorrow to any parent."
Eldon said that they do not know why the bear chose to attack his family's tent, and that all precautions to keep animals away had been followed. He said, "My daughter and my son-in-law were experienced campers and had camped in bear country before, and had no food in the tent; it was locked in the car. They did what they should have as responsible campers."
The family is planning a private funeral. A fund has been established for the Ives family at any Wells Fargo Bank to help pay for funeral expenses and counseling costs.
×
Related links
Most recent Utah stories