Estimated read time: 3-4 minutes
This archived news story is available only for your personal, non-commercial use. Information in the story may be outdated or superseded by additional information. Reading or replaying the story in its archived form does not constitute a republication of the story.
Sam Penrod Reporting It's his first Father's Day without his son, who was a soldier; but a special gift from someone here in Utah is making this day one to remember.
It was on Mother's Day when the body of Chance Martinez was returned to Utah from Iraq. And today, on Father's Day, a bittersweet occasion for his family, as his dad was given what may be the most meaningful Father's Day gift he's ever received, and it's from a complete stranger.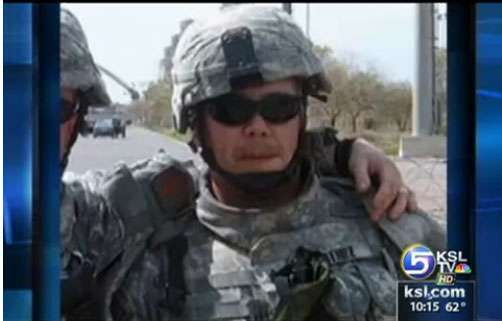 With his family close by, Virgil Martinez is opening a gift on Father's Day in memory of his son and namesake, Virgil Chance Martinez. He lost him last month in Iraq.
This gift is from someone he has never met. It is a gift that took time to create. This story begins just a few days after Chance was killed in combat.
Artist Kaziah Hancock says, "I'm going to do something beautiful to remember his life and lighten up the spirits of his parents."
In her simple home in the countryside of Utah, Kaziah Hancock is creating the gift. "What the family had to tell me about Chance's personality is that he loved hunting and fishing, and I have an idea I want to pursue."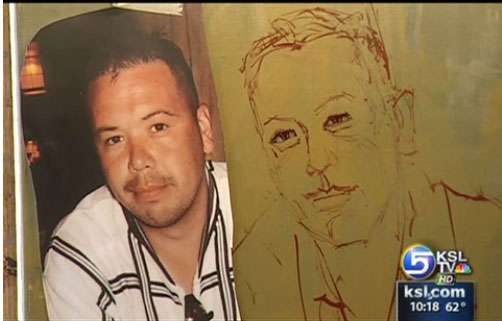 Hancock's gift to the family is sharing her gift of art. Over the last four years 320 families of fallen soldiers from around the United States have received a gift from her. "From my heart to theirs, I want to touch as many lives as I can because I appreciate them," Hancock explains.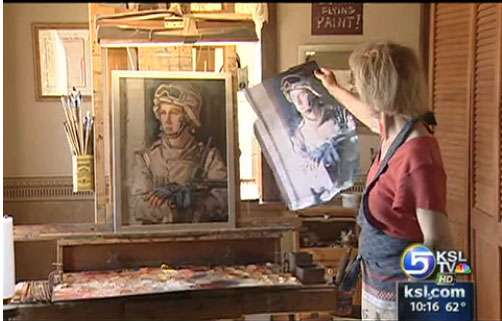 Her paintings are for families from New Jersey, Alabama, Oklahoma and other places. No family pays for the artwork. Kaziah started Project Compassion and still provides the majority of the costs of running the foundation herself from raising goats on her farm and, at times, selling her own artwork. "I have sold some of my paintings this size for $10,000 that has taken me the same amount of time, doesn't matter, because his life can't be bought."
With each fallen soldier, she studies their photographs and then tries to capture their spirit on the canvas with her paint--some take hours, others take days.
"What I try to do is make a gorgeous work of art with each one of these," Hancock says.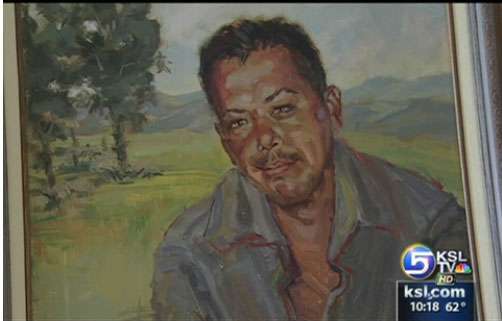 Her painting is a treasure for a father to ease his sorrow, from a stranger who simply believes in freedom.
"It's just so heartwarming, it's unreal, there are people that care about our soldiers out there and she's doing an awesome job," says Virgil Martinez. "Thank you, thank you, very, very much. I know I am going to love it and cherish it for the rest of my life."
Of course Virgil Martinez says the painting of his son will always be proudly displayed in his home as a lasting tribute of his military service.
If you want to see more of Kaziah's soldier paintings or offer her support, visit the link on our website.
×
Related links
Most recent Utah stories