Estimated read time: 2-3 minutes
This archived news story is available only for your personal, non-commercial use. Information in the story may be outdated or superseded by additional information. Reading or replaying the story in its archived form does not constitute a republication of the story.
Samantha Hayes ReportingMaking a living is a dangerous proposition for many people in Utah. Injury, and in many cases death, are a risk especially for a particular group of workers.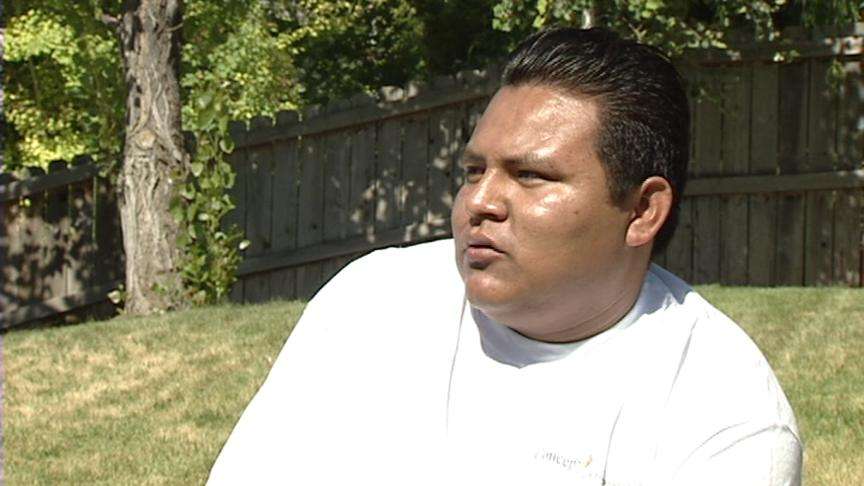 In the seconds before Pedro Diaz was paralyzed, he wasn't thinking so much about safety as he was about getting the job done, which was building a roof. "At that moment, I fell on my back and first instinct was to get up, but I couldn't feel my legs," says Diaz.
He says many of his fellow workers don't know how to use the safety equipment and may be too afraid to ask. Diaz says, "Latinos especially are working in the most difficult kind of jobs where accidents are frequent. We need to always remember that we need to use safety equipment we are given. We need to ask questions on how to be safe."
Through his own ingenuity, Diaz has found another way to make a living. He builds frames and sells them out of his home.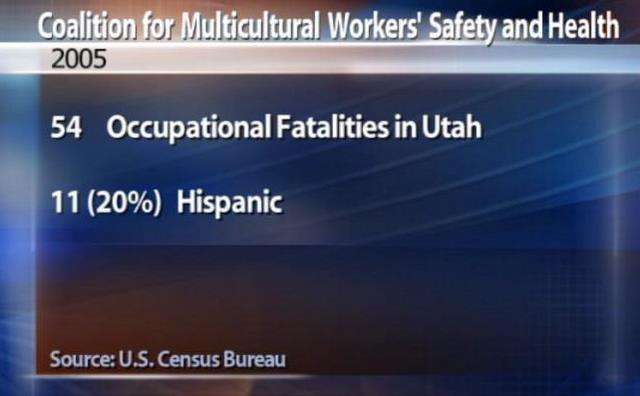 But a second chance is something many other Latino workers don't get. According to the U.S. Census Bureau, in 2005, 54 workers in Utah died on the job. Eleven of them were Hispanic.
Greg Summerhays with the Workers Compensation Fund says, "The majority come from smaller towns in Mexico or South America and haven't been exposed to sophisticated power equipment. They are around really complicated and dangerous machinery."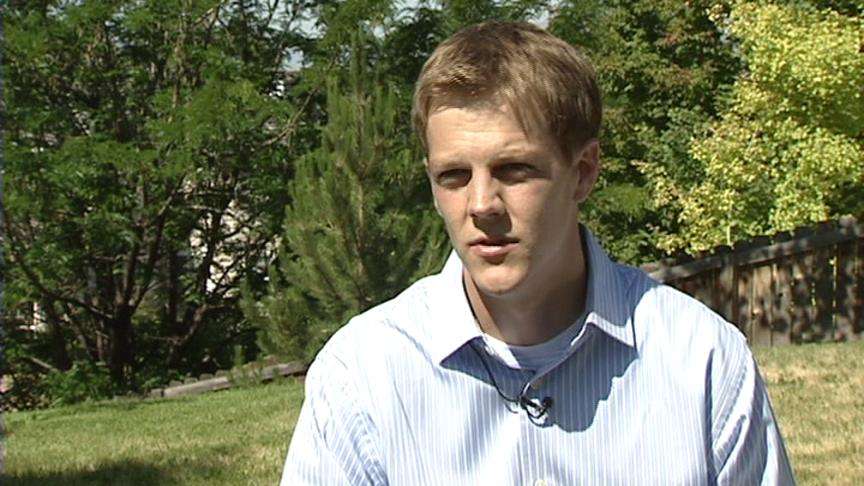 Summerhays says even if they are undocumented, the law protects them. He says, "Many fear if they do speak up they will lose their jobs and be reported and suffer different consequences in that regard, but what needs to be understood is the law right now protects all workers whether here legally or illegally. "
The Coalition for Multicultural Workers' Safety provides employers with tools to help teach workers in their own language.
Workplace safety is also the focus of a campaign by the Workers Compensation Fund.
×
Most recent Utah stories