Estimated read time: 1-2 minutes
This archived news story is available only for your personal, non-commercial use. Information in the story may be outdated or superseded by additional information. Reading or replaying the story in its archived form does not constitute a republication of the story.
Ashley Hayes ReportingA paraglider taking to the skies this morning instead ended up careening into the side of the mountain. His glider apparently collapsed off Point of the Mountain and he fell about 100 feet.
The man has been taken off of the mountain. He fell off a ravine and authorities believe he slammed into the mountain going about 40 to 50 miles per hour. He's been airlifted to a hospital, but his rescue was a tricky one.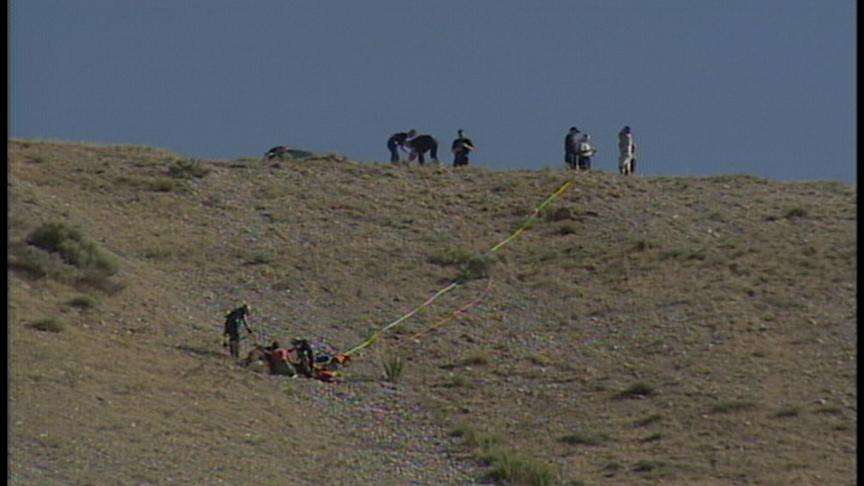 Capt. Ricky Evans of the Lehi Fire Department explains, "The most difficult part is that where he landed is real rocky, real shelly. It kind of made it a difficult. It took a while to get him up off the hill."
The man is 27 years old. He's an experienced paraglider who comes out just about every other week. He was trying out a new glider, carrying out maneuvers when the sails collapsed and he crashed.
He was complaining of some back pain and numbness. Officials won't know about his condition until they can perform X-rays.
Paragliding is popular this time of the year because it's warm and windy. Paramedics say they're called out here at least once every other week, sometimes twice a week, to help people. Of course we'll be looking into this young man's condition for later this afternoon.
×
Most recent Utah stories